Bundeswehr announces deployment timelines for German troops in Lithuania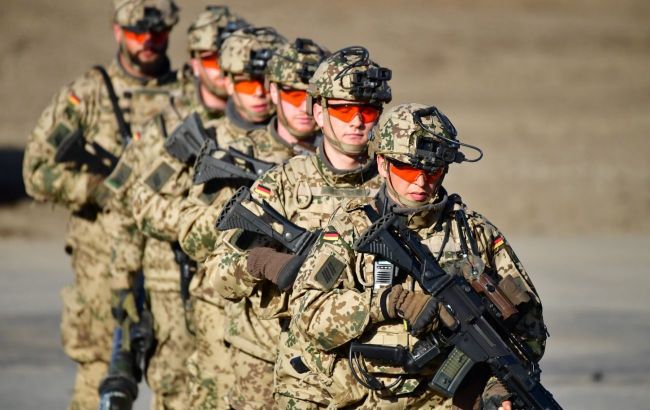 In the Bundeswehr, they have revealed when they will deploy a brigade of German military personnel in Lithuania (photo: GettyImages)
The deployment of a brigade of German military in Lithuania will commence at the beginning of the next year, according to LRT.
Carsten Breuer, the Inspector General of the Bundeswehr, has disclosed that a joint working group between Lithuania and Germany is actively developing a plan for deploying a brigade. He noted that the planning process will be completed by the end of 2023.
"We will have our roadmap by the end of this quarter. It's very clear and I am very convinced that we are going into the implementation phase by the beginning of 2024. We need to prepare the necessary conditions. Myself, the minister, and the political leadership are keen to see this happen as soon as possible," stated Breuer.
Since 2017, Germany has been leading a NATO international battalion based in Lithuania. The Bundeswehr intends to expand this unit to the size of a brigade.
German military presence in Lithuania
On April 28, Lithuanian President Gitanas Nauseda reached an agreement with German Chancellor Olaf Scholz regarding the deployment of German troops. He highlighted that the Bundeswehr had committed to increasing its military presence in Lithuania.