Bulgaria may transfer Soviet-era armored vehicles to Ukraine in fall - Defense Minister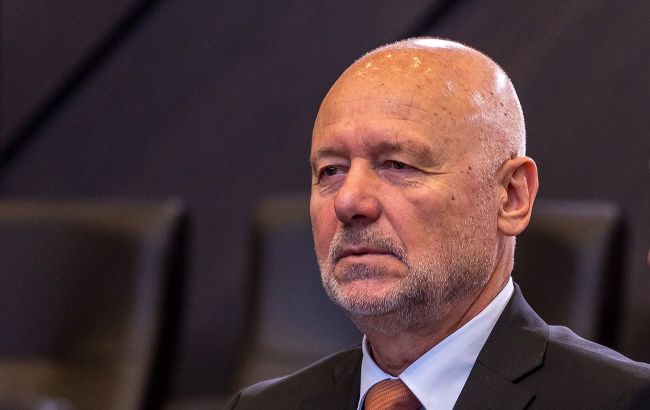 Bulgarian Defense Minister Todor Tagarev (Getty Images)
Bulgaria may provide Ukraine with almost a 100 units of Soviet-era armored vehicles, with the transfer set to commence by the end of September or early October of this year, according to Bulgarian Defense Minister Todor Tagarev during a joint briefing with his Ukrainian counterpart, Oleksii Reznikov, in Odesa.
The process, however, faces delays due to the fact that the vehicles are currently stored in Bulgaria's Ministry of Internal Affairs warehouses. Tagarev said that a contract needs to be signed between Bulgaria's Ministry of Internal Affairs and Ukraine's Ministry of Defense, with parliamentary ratification in Bulgaria required as part of the agreement.
"As soon as the parliament returns to its sessions in September, I believe it will be one of the priority tasks. By the end of September or the beginning of October, we should already have the ratification of this agreement, and I think that's when the transfer can begin," said Bulgaria's defense minister.
Tagarev emphasized Bulgaria's support for Ukraine in its efforts to reclaim territories temporarily occupied by Russia. He also added that Bulgaria continues to provide military, political, and humanitarian aid to Ukraine at the bilateral level, including enhancing the capabilities and training of Ukrainian Armed Forces personnel.
Additionally, Reznikov reported that during their meeting, the ministers discussed the current situation, including the Azov-Black Sea region, future cooperation, and possibilities for strengthening Ukraine's air defense and missile defense systems. Potential deliveries of additional weaponry, technical equipment, and ammunition were also on the agenda.
Armored vehicles from Bulgaria
Bulgaria's government approved the supply of nearly a hundred armored personnel carriers to Ukraine in early August. These combat vehicles date back to the 1960s and 1970s and had been acquired but never previously deployed.
Bulgaria's military assistance
Recently, the Bulgarian government approved a new package of military-technical assistance for Ukraine. Bulgaria has also decided to join the joint procurement of ammunition for Ukraine within the framework of the European Defence Agency project, which already includes participation from 24 EU member states and Norway.