Bulgaria accuses Russia of attempting to undermine country's EU integration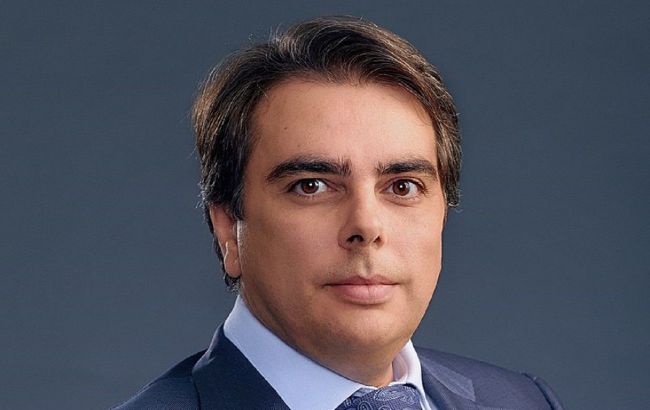 Asen Vassilev (Photo: wikipedia.org)
Russia in Bulgaria is fueling the sentiments of Eurosceptics aimed at blocking the deeper integration of the country into the European Union and the adoption of the bloc's common currency, according to Bulgaria's Finance Minister Asen Vassilev.
"Fake news websites, coordinated attacks and political parties with "very close ties to Russia" are bent on undermining trust in the euro in a campaign that peaked over the summer," the statement reads.
He adds that the country will stick to its currency change plan until 2025.
"We've seen the fake news, we've seen the Russian propaganda. Russia would try to stop further European integration in general and try to destabilize any efforts in that direction by any country," the statement reads.
Inside Bulgaria, the pro-Russian party Revival which supports Kremlin ideas, initiated a campaign this year and collected hundreds of thousands of signatures in support of a referendum on the issue of adopting the euro. Revival also organized anti-euro protests where party supporters waved Russian flags and chanted anti-Western slogans.
Who inside Bulgaria opposes the country's European integration
Bloomberg reports that the Bulgarian government aims to adopt the euro to improve the standard of living and enhance its role in decision-making within the EU after fulfilling most formal requirements over many years.
However, Russia's war against Ukraine and the energy crisis in Europe have contributed to inflation spikes and increased concerns that the adoption of the common currency may lead to price hikes.
Numerous studies have shown that Bulgaria is one of the most vulnerable EU members when it comes to Russia's influence, a situation reinforced by long-standing cultural and economic ties between the two countries.
Relations between Bulgaria and Russia
After the start of the war, Bulgaria expressed its support for Ukraine and condemned Russia's actions. Bulgaria regularly supplies weapons to the Ukrainian Armed Forces and supports new EU sanctions against the Kremlin.
Recently, the Bulgarian parliament approved a gradual cessation of Russian oil imports, aligning the country with other EU members.
Bulgarian Defense Minister Todor Tagarev stated that Bulgaria would undertake a review of its defense policy in response to Russian provocations in the Black Sea, which pose security risks to the country.