Budanov confirmed enemies elimination by Mossad analogy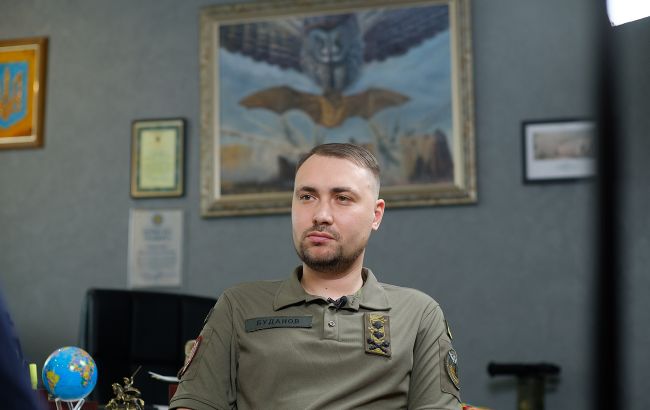 Chief of the Defense Intelligence of Ukraine, Kyrylo Budanov (Photo: RBC-Ukraine)
Ukraine does not need to create an analog of the Israeli Mossad for eliminating enemies abroad. Such a structure already exists, according to the Chief of the Defense Intelligence of Ukraine, Kyrylo Budanov, in an interview with Reuters.
The prospect of a spy agency that dispatches assassins to track down Ukraine's enemies draws comparisons to the Israeli Mossad. Budanov does not resist the analogy.
"If you're asking about Mossad as being famous (for) ... eliminating enemies of their state, then we were doing it and we will be doing it. We don't need to create anything because it already exists," he said.
Attempts on Budanov's life
As Reuters notes, Budanov began his military career as an operative in the special forces and served in the east after Russia annexed Crimea and Donbas.
Since taking over the intelligence service, he has been the target of numerous unsuccessful assassination attempts, including a failed car bomb attack that resulted in the attacker being detonated.
"The only thing I can say is that they haven't stopped attempting it, but I will repeat – it's all in vain," he said.
At the end of May, his headquarters in the Kyiv district of Rybalsky was struck by an airstrike, prompting Russian media reports that he had been seriously injured. Budanov downplayed the significance.
"That wasn't their first attempt. But, as you can see, once again, we're here in the main quarters of this building. When you were outside, you could see people walking, and working. Everything is working as it should," he added.
Retaliatory strikes
Appointed as the head of the Main Intelligence Directorate in August 2020, Budanov has witnessed a sharp rise in his popularity and public authority in Ukraine during the war, where he is depicted as the mastermind behind retaliatory strikes against Russia. He is portrayed as a figure of hatred in Russian media.
The Kremlin described his remarks in May as "horrifying" when he stated, "We will continue to kill Russians anywhere in the world until Ukraine achieves a complete victory."
Russia has accused Ukrainian intelligence agencies of assassinating a pro-Russian blogger and journalist. Kyiv denies any involvement. Russian media reported in April that Budanov had been arrested in absentia by a Moscow court on terrorism charges.
It is worth noting that Kyrylo Budanov previously stated that Ukrainian intelligence has sources close to Russian President Vladimir Putin and that Kyiv is aware of Kremlin's plans.