British intelligence reveals tactics of Kadyrov mercenaries near Marinka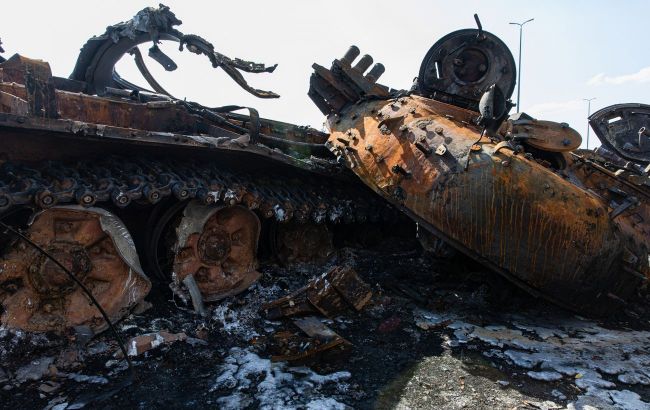 Kadyrov mercenaries attack with combat vehicles full of explosives (Photo: Getty Images)
According to the Ministry of Defense of the United Kingdom on Twitter, in June 2023, several reports were received regarding the use of old armored vehicles by Russian forces, packed with several tons of explosives, as makeshift explosive devices. The crew likely jumps out of the vehicle after setting it on course.
Most Russian cases of using such vehicles were registered in the area of Marinka, near Donetsk, and they began a few days after Chechen units entered the region.
"There is a realistic possibility that Chechen forces are pioneering the tactic," the statement emphasizes.
According to British intelligence, there is a legacy of Chechen militants who are skilled in operating such vehicles, dating back to the Chechen wars of the 1990s. It was also reported that Chechen forces fighting on the side of Ukraine produced similar vehicles in January 2023.
"Most of Russia's VBIEDs have almost certainly detonated before they reached their target through a combination of anti-tank mines and direct fire, bringing into question the viability of the capability. However, these VBIEDs (vehicle-borne improvised explosive device) cause extremely large explosions, which are still likely to have a psychological effect on defending forces," the Ministry of Defense of Britain states.
Chechen forces during the war
It is worth noting that Chechen forces are fighting on both sides of the Russia-Ukraine conflict. The Sheikh Mansur Battalion has been involved in the war in eastern Ukraine on the side of the Armed Forces of Ukraine since 2014, consisting of Chechen people who emigrated from Russia after the Russian-Chechen wars.
In addition, loyalists to Akhmat Kadyrov, known for their posts on social media, are also participating in the war, often referred to as "TikTokers."