British intelligence explains massive Shaheds attacks and Russia's missile savings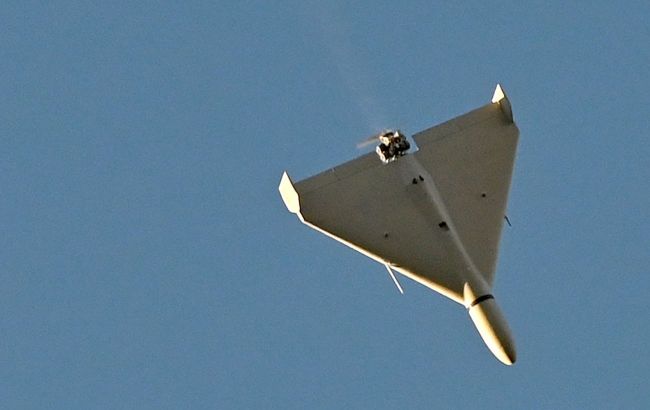 Shahed attacks on Ukraine are carried out to save missiles (Photo: Getty Images)
Russia is using kamikaze drones for mass attacks on the territory of Ukraine to weaken the air defense system. Missiles are being saved for possible attacks on infrastructure in winter, according to the Ministry of Defense of the United Kingdom on X.
As indicated in summary, from November 18 to 19, 2023, Russia launched about 50 Iranian-designed Shahid drones, mainly toward Kyiv. They were found in waves from two directions - from Kursk to the east and from Krasnodar to the southeast.
According to British intelligence, one of Russia's objectives was likely to weaken Ukraine's air defense to create a battlefield before any coordinated winter campaign of strikes on Ukraine's energy infrastructure.
"Russia has now refrained from launching its premier air launched cruise missiles from its heavy bomber fleet for nearly two months, likely allowing it to build up a substantial stock of these weapons.
Russia is highly likely to use these missiles if it repeats last year's effort to destroy Ukraine's critical national infrastructure," emphasized the UK Ministry of Defense.
Winter strikes
Earlier, Deputy Chief of the Defense Intelligence of Ukraine Vadym Skibitskyi stated that mass attacks this year may resume after the start of winter when electricity consumption reaches peak levels. "The Russians are expecting temperatures to drop below zero," Skibitskyi noted.
He mentioned the limited capabilities of the Ukrainian air defense as one of the reasons why Russia was able to hit the energy grid easily last year. According to him, it will be more challenging for the Russians to achieve their goal, as Ukraine currently has a more powerful air defense system. Additionally, energy workers have been preparing for the resumption of missile and drone attacks throughout the year.
Politico noted that Western air defense systems have made Kyiv a rare, safe place in wartime Ukraine.