British intelligence assesses last week's frontline situation in Ukraine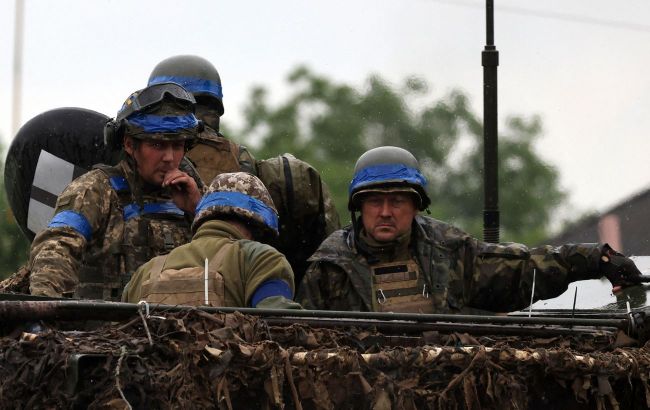 British intelligence assesses last week's frontline situation in Ukraine (Getty Images)
Over the past week, Ukrainian defenders continued their offensive in the south and made progress. The Russians' attempts to advance in the Kupiansk direction were unsuccessful, reported the British Ministry of Defense on Twitter.
British intelligence has analyzed the situation at the frontline in Ukraine over the past week. The intelligence community emphasizes that most of the front line has remained static.
However, in the south, Ukrainian forces have continued their advance along the course of the Mokri Yaly river, securing the village of Urozhaine in the face of stiff Russian resistance.
In the north, Russian forces have continued probing attacks in the Kupiansk area but achieved no significant advances.
"Across the front, both sides confront a similar challenge: attempting to defeat well-entrenched forces while having limited uncommitted forces to open new assaults," the report indicates.
Liberation of Urozhaine
On August 16, the Ministry of Defense of Ukraine announced the liberation of Urozhaine in the western part of the Donetsk region. Later this information had been confirmed by the General Staff of the Armed Forces of Ukraine.
Besides, the Ukrainian military from the 35th Separate Marine Brigade provided footage of the liberation of Urozhaine. Meanwhile, the National Guard reports that the occupiers are trying to regain the lost territories by attacking Ukrainian positions.