BRICS approves expansion: Six more countries will join the bloc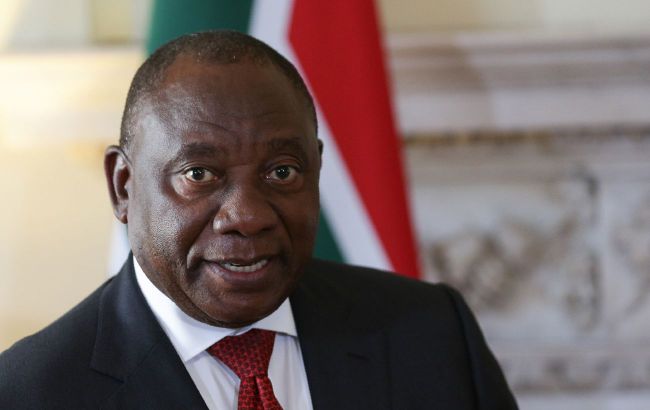 South African President Cyril Ramaphosa (Photo: Getty Images)
The largest developing countries have invited Saudi Arabia, Iran, Egypt, Argentina, Ethiopia, and the United Arab Emirates to join in expanding BRICS. This will be the first expansion of BRICS since 2010, according to a statement by South African President Cyril Ramaphosa.
According to him, their membership will commence on July 1, 2024.
As reported by Reuters, this decision "aimed at growing the clout of a bloc that has pledged to champion the "Global South."
The expansion could also pave the way for dozens of interested countries seeking entry into BRICS at a time when geopolitical polarization is driving efforts by Beijing and Moscow to turn BRICS into a viable counterbalance to the West.
BRICS Summit
The debate over expansion took the top spot on the agenda of the three-day summit in Johannesburg. Although all BRICS members (Brazil, Russia, India, China, and South Africa) publicly supported the bloc's expansion, leaders had differing opinions on how and how quickly.
Despite comprising around 40% of the world's population and a quarter of the global gross domestic product, the inability of BRICS members to achieve a cohesive vision for the bloc has long led to it losing its weight as a worldwide political and economic player.
South African officials say over 40 countries have shown interest in joining BRICS, with 22 officially applying for membership. They represent a diverse pool of potential candidates motivated primarily by the desire to level the global playing field, which many perceive as being tilted against them. They are attracted by BRICS' promise to balance the international order.
The acronym BRIC was coined in 2001 by Jim O'Neill, then the chief economist of Goldman Sachs, to highlight the rapid economic growth of these countries. South Africa was invited to join in 2010. However, BRICS has failed to achieve its intended impact as a group despite its members accounting for over 42% of the world's population and contributing to 23% of the global GDP and 18% of trade.
The standard of living in BRICS countries cannot be compared to that of the "Group of Seven" countries, where people are several times wealthier. For instance, the GDP per capita in the United States is $70,000, while in China, it's $12,000.