Border guards strike Russian infantry near Bakhmut with mortars, video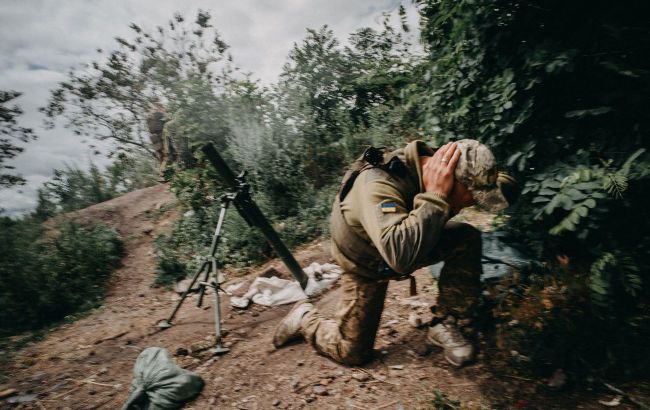 Border guards strike Russian infantry near Bakhmut with mortars (Getty Images)
"Border mortar operators pour fire onto the occupiers in the Bakhmut direction," the report stated.
The enemy's strongpoint was struck by the mortar crew of border guards. The hostile infantry's activity in the positions was monitored by the aerial reconnaissance of the Armed Forces of Ukraine, and the sudden artillery strike by the border guard mortar operators "calmed down" the enemy forces.
"A couple of artillery shells and the invaders inside the destroyed fortification structures are assessing their casualties," added the State Border Guard Service of Ukraine.
Fighting in Bakhmut
The Bakhmut direction remains one of the hottest spots on the front lines. Ukrainian soldiers continue their offensive actions south of Bakhmut. They also have successes east of Klishchiivka and east of Andriivka.
Military experts note that the situation on this front is quite dynamic. The occupiers do not abandon attempts to advance on the northern flank, but it is currently too early to say that the Russians have seized the initiative near Bakhmut.
Commander of the Ground Forces of the Armed Forces of Ukraine, Oleksandr Syrskyi, stated that the Russian military significantly reinforced their grouping and became active in the Bakhmut area.