Russians take active steps near Bakhmut - Armed Forces of Ukraine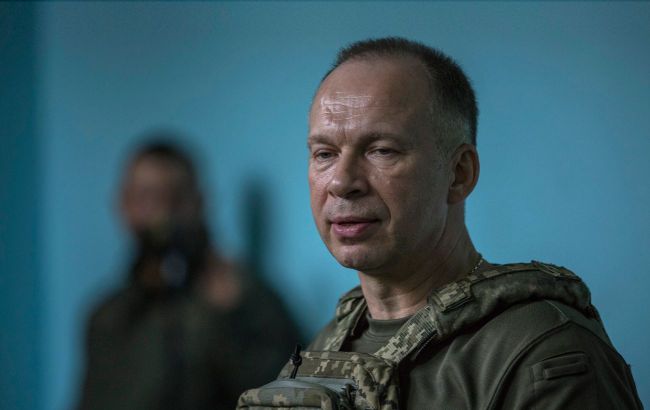 Oleksandr Syrskii, Commander of the Army of the Armed Forces of Ukraine (Photo: Getty Images)
Russian military significantly strengthened their grouping and shifted to active operations in the Bakhmut area, according to Oleksandr Syrskii, Commander of the Army of the Armed Forces of Ukraine, in an interview with the Interfax-Ukraine agency.
According to him, the situation in the east remains challenging. The Russians continue their attempts to achieve success, attacking our positions daily.
"There is particular activity in the Kupiansk area, where they are trying to advance on several fronts. In the Bakhmut area, the enemy significantly strengthened its grouping and switched from defense to active operations," said the Lieutenant General.
He mentioned that the occupiers were trying to stop the advance of Ukrainian fighters there and regain lost ground using airborne units. They also use assault groups from the Storm Z units in certain areas.
Syrskii noted that the actions of the invaders were supported by intense artillery and mortar fire. The use of kamikaze drones is also increasing. At the same time, thanks to the professional and coordinated actions of Ukrainian soldiers, the enemy suffered significant losses and could not achieve its goals.
Battles in the Bakhmut area
The Bakhmut direction remains one of the hottest spots on the front line. Ukrainian fighters continue offensive actions south of Bakhmut. They also have successes east of Klyshchyvka and east of Andriivka.
Meanwhile, the occupiers are forced to deploy new forces to the Bakhmut area due to significant losses.
Military experts note that the situation on this front section is quite dynamic. The occupiers do not abandon attempts to advance on the northern flank, but it is too early to say that the Russians have seized the initiative under Bakhmut.