Blinken: UN should tell Russia to stop blackmailing Ukraine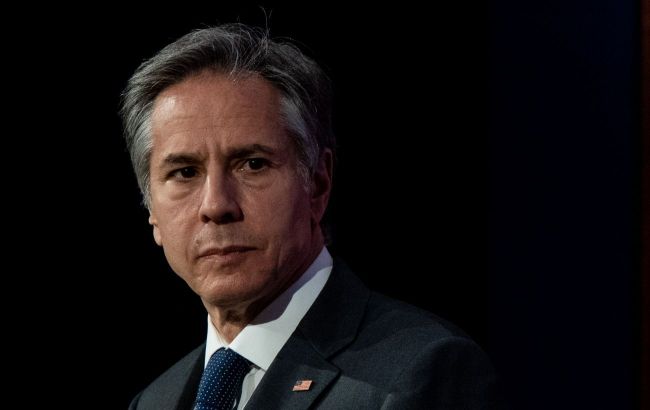 US Secretary of State Antony Blinken (Getty Images)
The United Nations needs to call on Russia to stop using the Black Sea to blackmail Ukraine, as US Secretary of State Antony Blinken says, The Guardian reports.
Blinken believes that all UN member states should appeal to Russia to stop using the Black Sea as blackmail after Moscow quit a deal that had allowed Ukraine to safely ship its grain to global markets.
"Every member of the United Nations should tell Moscow 'enough'. Enough using the Black Sea as blackmail. Enough treating the world's most vulnerable people as leverage. Enough of this unjustified unconscionable war," Blinken said.
According to him, nearly 90 countries had backed a short US-drafted communique in which they commit "to take action to end the use of food as a weapon of war and the starvation of civilians as a tactic of warfare."
Russia's exit from the grain deal
Russia announced its withdrawal from the grain deal, citing alleged non-compliance with its demands. Following this, Russian occupiers began shelling Odesa, targeting the port and its infrastructure.
Ukrainian President Volodymyr Zelenskyy proposed that Türkiye and the UN continue the Grain Initiative in a trilateral format.
Later, dictator Putin attempted to bribe Africa and promised some countries "free grain."