Biden signals possible meeting with Xi Jinping in November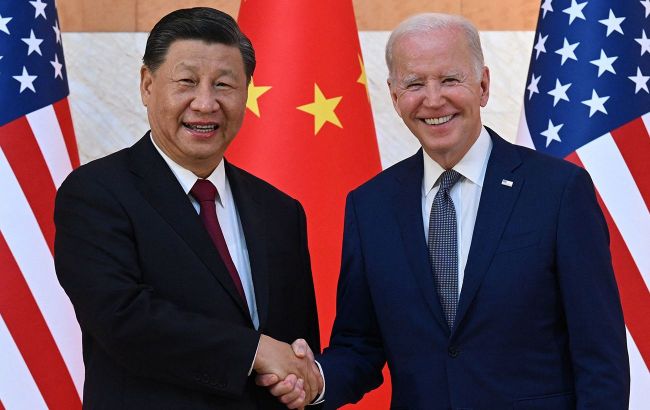 The leader of China, Xi Jinping, and the President of the United States, Joe Biden (Photo: Getty Images)
President of the United States Joe Biden confirmed that he could meet with the leader of China, Xi Jinping, in November, according to Reuters.
"There is no such meeting set up, but it is a possibility," Biden said during a conversation with journalists.
However, according to the media, unnamed U.S. officials cautioned that the time and place of the meeting, as well as the topics for discussion, have not yet been determined.
What preceded this
Earlier, The Washington Post reported that the White House had already begun planning a meeting between Biden and Xi Jinping. It was allegedly scheduled to take place in November in San Francisco.
According to journalists, they want to organize the meeting on the sidelines of the Asia-Pacific Economic Cooperation (APEC) summit, which will be held in San Francisco from November 11 to 17.
Just a week ago, WSJ reported plans for a visit to Washington in October by China's top diplomat and foreign minister, Wang Yi. This was needed to prepare for the meeting between Biden and Xi Jinping.