Biden seeks to fund arms for Taiwan within Ukraine's budget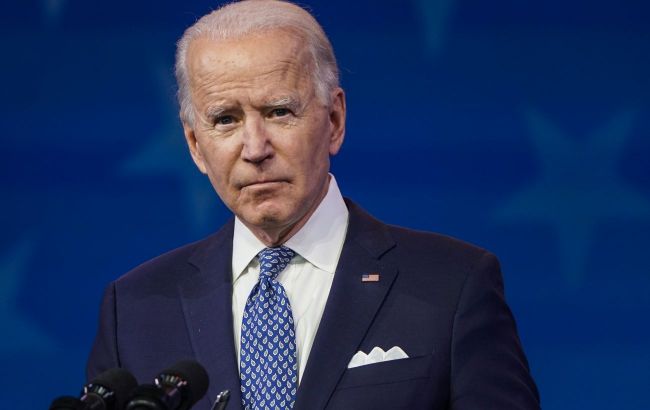 USA President Joe Biden (Photo: Getty Images)
According to the Financial Times, the administration of US President Joe Biden is reportedly planning to approach Congress with a request to allocate funding for arming Taiwan as part of an additional budget proposal for Ukraine.
According to the publication, this move is aimed at expediting the supply of weaponry to Taiwan in the face of increasing threats from China.
Sources indicate that the US Administrative and Budgetary Office will include funding for Taiwan in the additional budget request as part of efforts to accelerate arms delivery.
If Congress approves this plan, it would mark the first time Taiwan receives arms through a system funded by American taxpayers, known as "Foreign Military Financing." The White House is expected to submit this request later this month.
This request follows the White House's announcement that the US will supply Taiwan with $345 million worth of weaponry from its own stockpiles under the framework of the "presidential authority for reduction," which was used to send arms to Ukraine.
According to the report, the vote on the additional budget, primarily focusing on new military assistance to Ukraine, will serve as a litmus test for Congress's support of Kyiv in the current session.
Recently, a group of far-right Republicans in the House of Representatives attempted to utilize the annual defense bill to limit US support for Ukraine.
Simultaneously including Taiwan in the budget for Ukraine, a move that enjoys strong bipartisan support in Congress, could aid the administration and pro-Ukraine Republicans in gaining favor with those legislators who might otherwise oppose it.
This practice of allocating funds to multiple countries within a single budget request is fairly common.
US Assistance to Taiwan
The United States has been supportive of Taiwan and provides military aid to the island nation. This stance has escalated tensions between Washington and Beijing.
According to US intelligence, China is preparing a military scenario for the takeover of Taiwan but is also seeking to avoid such a course of events and would prefer a peaceful reunification.
Secretary of Defense Lloyd Austin believes that a war over Taiwan would be devastating, as the conflict would impact the global economy in unforeseen ways. Austin also announced additional security assistance to Taiwan.
On July 29, the US announced $345 million in military aid to Taiwan, intended to bolster Taiwan's stance against China in the future.