Biden orders to share US data on Russian war crimes in Ukraine with Hague Court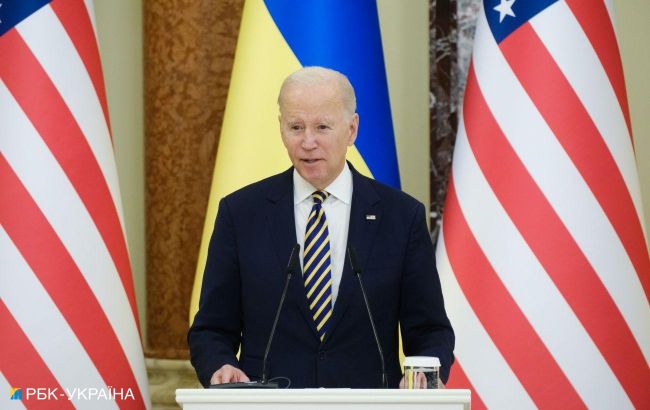 President of the United States Joe Biden (Vitalii Nosach, RBC-Ukraine)
President of the United States, Joe Biden, has secretly instructed the American government to share information about Russia's war crimes in Ukraine with the International Criminal Court in The Hague, as The New York Times reports.
According to officials, according to officials familiar with the matter, it is a signal of a major shift in American policy.
"The decision, made by Mr. Biden in recent days, overrides months of resistance by the Pentagon, which argued that it could pave the way for the court to prosecute American troops," the media says.
As the NYT reports, American intelligence agencies are said to have gathered information including details about decisions by Russian officials to deliberately strike civilian infrastructure in Ukraine and forcibly deport thousands of Ukrainian children from occupied territory.
The Americans have already shared some of that evidence with Ukrainian prosecutors but had refrained from doing so with The Hague.
Russian war crimes in Ukraine
Since the beginning of Russia's full-scale invasion, Ukraine has initiated nearly 90,000 cases regarding war crimes committed by Russian occupiers. The International Criminal Court (ICC) in The Hague is actively investigating these war crimes attributed to Russia.
Currently, the ICC has issued arrest warrants for Russian dictator Vladimir Putin in connection with the illegal abduction of Ukrainian children to Russia. Similar warrants have also been issued for the Russian Children's Ombudsman.
In March of this year, the UK ex-Secretary of State for Justice, Dominic Raab, declared that London would assist the ICC in investigating cases concerning Russia and Putin.
Furthermore, the ICC has commenced an investigation into the Russian-orchestrated explosion at the Kakhovka Hydroelectric Power Plant. Representatives of the Hague court visited Kherson and Antonivka in mid-June, both of the settlements were flooded following the destruction of the dam.