Biden makes statement on Ukraine's path to NATO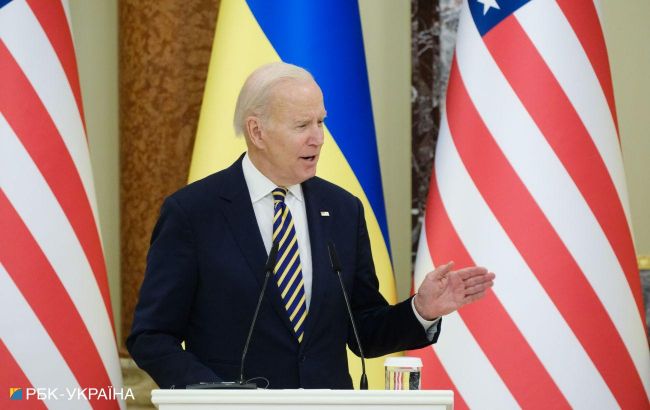 Joe Biden, President of the United States of America (Vitaliy Nosach, RBC-Ukraine)
President of the United States, Joe Biden, announced that NATO member countries have agreed on the wording regarding Ukraine's integration into the North Atlantic Alliance, according to Biden's remarks during a briefing.
"This is a very important, crucial moment for Ukraine and the NATO issue that you continue to aspire to. No one knows the situation you have faced better than you. It is also an important moment for Finland and Sweden, as their accession to NATO is sequential. Your leadership (Biden addressed NATO Secretary General Jens Stoltenberg) truly matters. We have agreed on the wording you proposed, which relates to Ukraine's accession to NATO," said the U.S. President.
Biden said that Russian dictator Vladimir Putin is attempting to break the North Atlantic Alliance, but he will not succeed.
NATO summit in Vilnius
Today, on July 11, a two-day summit of the North Atlantic Treaty Organization began in Vilnius. Ukraine hopes to receive a signal from NATO member countries that after the conclusion of the war with Russia, it will become the next member of the Alliance.
As noted by the Minister of Foreign Affairs, Dmytro Kuleba, NATO allies have reached a consensus on the plan of action for Ukraine's integration.
According to the NATO Secretary General, the Alliance will also publish a communiqué regarding Ukraine today.