Biden and Xi discussed pandas: Why this matter is important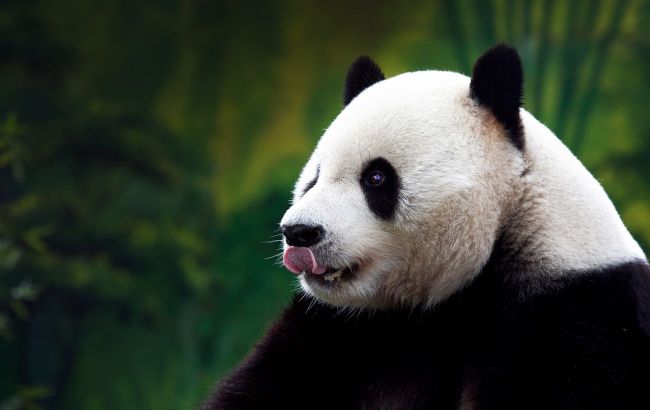 Photo: China might send new pandas to U.S. (Getty Images)
Chinese President Xi Jinping has announced that China will send new pandas to the United States, according to AP and BBC News.
He also referred to the animals as "envoys of friendship between the Chinese and American peoples."
"We are ready to continue our cooperation with the United States on panda conservation, and do our best to meet the wishes of the Californians so as to deepen the friendly ties between our two peoples," said Xi Jinping.
This gesture was made at the end of the day when Xi Jinping and the U.S. president held their first face-to-face meeting in a year and pledged to try to ease tensions between the two countries.
Xi Jinping did not provide additional information about when and where the pandas might be sent, but it seems likely that the next pair of pandas will arrive in California.
Why pandas are important
Black and white bears have long been a symbol of Sino-American friendship. It began when Beijing presented a pair of pandas to the Washington National Zoo in 1972, on the eve of the normalization of bilateral relations.
Later, Beijing loaned pandas to other U.S. zoos, with the funds returned going to panda conservation programs.
Recently, three giant pandas from the Washington National Zoo, Mei Xiang, Tian Tian, and their cub Xiao Qi Ji, considered a "national treasure" in China, received one-way tickets home, and a farewell celebration was held at the Washington Zoo for a few days. Initially, it was expected that they would go to China no earlier than December. After their departure from the U.S., the Atlanta Zoo was left with only four pandas.
"I was told that many American people, especially children, were really reluctant to say goodbye to the pandas, and went to the zoo to see them off," said Xi Jinping.
He also added that he learned that the San Diego Zoo and the people in California are "very much look forward to welcoming pandas back."
China's "panda" diplomacy
China has a monopoly on pandas and does not sell them but rather leases them, often for hundreds of thousands of dollars per year. Experts refer to this as "panda diplomacy."
China traditionally sends bears to zoos in friendly countries as an incentive or token of appreciation. The Soviet Union received the male panda Ping Ping in 1957 for being the first to recognize Communist China.
Meeting of Biden and Xi Jinping
The President of the United States and the leader of China met as part of the Asia-Pacific Economic Cooperation summit held in San Francisco. The parties held negotiations at the historic Filoli estate. In particular, their dialogue lasted about four hours.
For more details on how Biden's and Xi Jinping's negotiations concluded, you can find information in the RBC-Ukraine material.