Berlin to accept thousands more refugees by the end of the year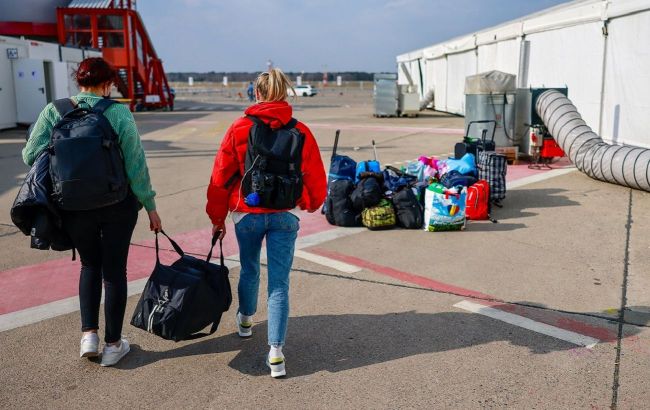 Ukrainian refugees at Tegel airport (gettyimages.com)
Germany is hosting the largest number of Ukrainian refugees in Europe, with over 1 million individuals seeking shelter. In response to the growing number of people in search of refuge, Berlin is set to create thousands of additional accommodations, according to sueddeutsche.de.
The city's authorities plan to expand the number of available spaces in former airports in Tegel and Tempelhof by the end of the year, as well as to house a significant number of refugees in hotels and dormitories.
"The situation is serious. We are facing challenges when it comes to accommodating refugees. The numbers have increased significantly in the last few days and weeks. All the available facilities in Berlin are occupied, so the Senate must take action," noted Mayor Kai Wegner.
The measures approved by the government will allow for the creation of approximately 5,500 additional spaces by the end of the year. Out of these, 1,500 spaces will be rented in hotels and hostels for refugees, while the expansion of the Tempelhof area and an additional hangar will provide shelter for an additional 400-600 people.
The former Tegel airport will be able to accommodate twice as many refugees as before. An additional 3,000 spaces are planned to be added to the existing 3,600 spaces by the end of December.
Furthermore, between 300 and 400 additional spaces will be arranged in a former building supply store, and up to 200 spaces will be set up in a tent on the grounds of the former psychiatric hospital in Berlin-Rainkendorf.
At the same time, officials emphasize that hosting refugees in mass accommodations is intended to be a temporary solution, with the ultimate goal being the integration of these people.
Additionally, RBC-Ukraine has previously reported on the number of Ukrainians planning to return home from Germany.