Belgium to lend its aircraft to train Ukrainian pilots on F-16 jets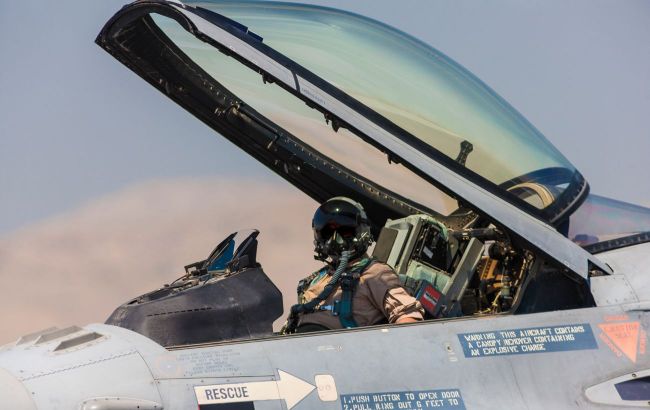 F-16 (Getty Images)
Belgium will participate in the training of Ukrainian pilots on F-16 fighter jets as part of the aviation coalition led by the Netherlands and Denmark, according to Minister of Defense of Belgium, Ludivine Dedonder, Le Soir reports.
In 2024, the department will send 2 F-16 aircraft - two-seat training F-16Bs - to Denmark to enhance the qualifications of Ukrainian pilots. Additionally, a unit of approximately 50 military personnel, mainly technical personnel, will be deployed to handle the F-16 aircraft.
Furthermore, 6 Ukrainian instructors and 4 mission planning specialists will undergo training in Belgium to further prepare Ukrainian pilots and other personnel.
In the coming weeks, the Ministry of Defense of Belgium will also send a group of 3 military personnel to the Ukrainian pilot training center for F-16s in Denmark, which has provided its Skrydstrup airbase for this purpose.
F-16 fighter jets for Ukraine
Several European states within the aviation coalition have agreed to provide F-16 training for Ukrainian pilots.
After President Volodymyr Zelenskyy's visit to Europe, it became known that the Netherlands, Denmark, and Norway agreed to provide Ukraine with at least 61 fighter jets.
According to The Wall Street Journal, Ukrainian and Western officials expect Ukrainian F-16 fighter pilots to begin combat missions this winter.