Belarus extends flight restrictions, missile threat to Ukraine remains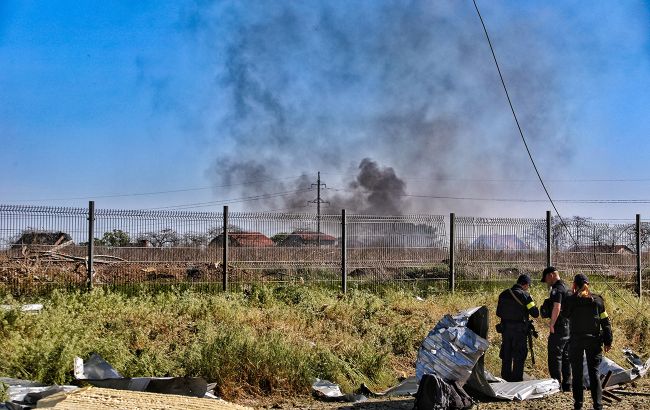 The threat of missile attacks from Belarus remains at least until October 2023 (illustration/Getty Images)
According to the monitoring group "Belarusian Hajun," the threat of missile strikes on Ukraine from Belarus will remain for another three months. The southern region of the country, where missiles are being launched at Ukraine from, has extended restrictions on civil aviation flights from July 1 to October 1.
"The restricted flight zone for all types of civil aircraft (including UAVs) at altitudes ranging from 0 to 19,800 meters in southern Belarus has been extended in accordance with NOTAMN O0403/23 from July 1 to October 1, 2023," the statement said.
This restriction does not apply to the aviation of the Armed Forces of Belarus, the State Border Committee of Belarus, or the aviation of the Emergency Situations Ministry of Belarus, which is used for firefighting. The territory of the restricted zone remains unchanged.
Flight ban near Ukraine
The flight ban over the southern part of Belarus was imposed on February 24 of last year, coinciding with the start of the Russian invasion of Ukraine. It is from the south of Belarus that rockets are being launched into Ukrainian territory. Since the beginning of the war, at least 721 rockets have been launched from Belarus into Ukrainian cities.
"The last missile launch into Ukrainian territory from Belarusian airspace was recorded on October 6, 2022," added the monitoring group, noting that this means the threat of missile attacks on Ukrainian territory from Belarusian airspace will remain for at least three more months.