Belarus continues military exercises with Russia: Training ongoing for 81 weeks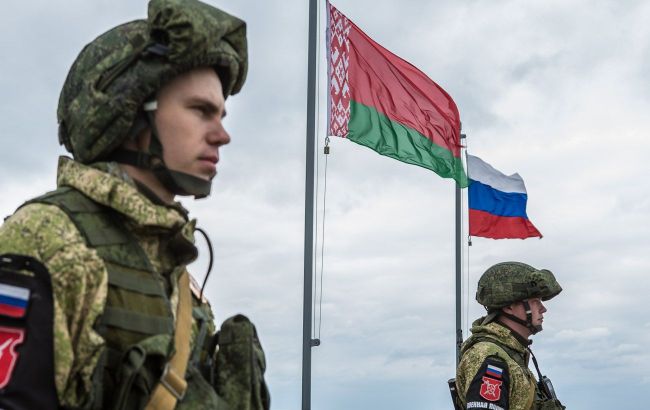 Belarus has once again extended military exercises with Russia (Photo:Getty Images)
Belarus has once again extended joint military exercises with the Russian Armed Forces, and they will continue until November 12, according to the Telegram monitoring group "Belaruski Hayun."
According to the report, the Domanovo and Obuz-Lisnovsky training grounds are operating continuously, while others were active during the weekend on November 11 and 12.
Belarusian-Russian military exercises on the training grounds will continue from November 13 to:
227 General-purpose range Borisovsky (Borisovsky district) until 18.11;
Gozkiy range, 6th combined arms brigade (Grodno district) until 17.11;
Brest range, 38th missile brigade (Brest district) until 18.11;
Osipovichsky range, 51st air assault brigade (Osipovichsky district) until 17.11;
212th aviation range Neman (Novogrudsky district) until 17.11;
230 General-purpose range Obuz-Lisnovsky (Baranovichi district) until 17.11;
174 training ground of the Air Force and air defense forces Domanovo (Ivacevichi district) until 19.11;
Lepelsky range, 19th combined arms brigade (Lepelsky district) until 18.11.
"The exercises have been continuous since April 29, 2022. The total number of extensions is 81 weeks," noted the monitoring group.
Belarus' role in Russia's war against Ukraine
Belarus has been assisting Russia in its war against Ukraine. At the beginning of the full-scale invasion, Russian terrorists attacked Ukraine, including from Belarusian territory. The enemy captured parts of the Kyiv, Chernihiv, and Sumy regions. Ukrainian forces later reclaimed these territories.
Russians have also used Belarus to launch missile strikes against Ukraine. The so-called Russian-Belarusian exercises also allow Moscow to maintain its troops in Belarus.
The Commander of the Joint Forces of the Armed Forces of Ukraine, Serhii Naiev, emphasized that Ukrainian military personnel are monitoring the border with Belarus and are ready to react promptly in case of any threats.