Baykar company donates another Bayraktar to Ukrainian Intelligence Forces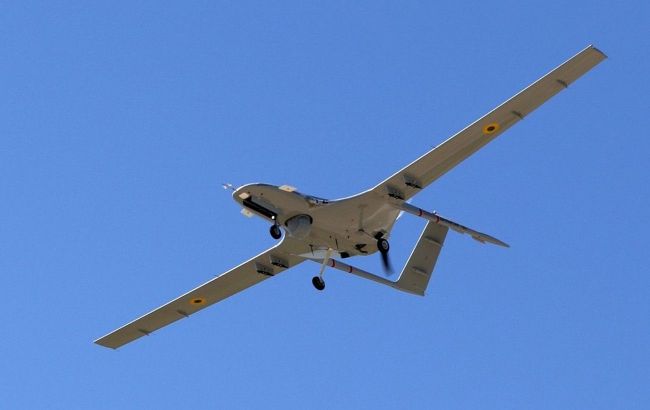 Unmanned combat aerial vehicle Bayraktar TB2 (Photo: armyinform.com.ua)
"Baykar Makina company has uniquely congratulated Ukraine on Independence Day. On August 24, Ukrainian intelligence received a gift from the manufacturer of the renowned drones - the Bayraktar TB2 combat UAV," the message states.
The intelligence agency noted that this is not the company's first gift. Specifically, on January 25, Baykar Makina also provided the Ukrainian military intelligence with two Bayraktar TB2 drones.
"Therefore, we sincerely thank our friends and partners who continue to assist Ukraine during these challenging times. The best gift for the holiday is new weaponry that will help defeat the enemy and defend our freedom and independence," the Ukrainian intelligence added.
Construction of Baykar Plant in Ukraine
On July 19, 2022, Prime Minister Denys Shmyhal announced the preparation of an agreement with Türkiye that would allow the construction of a Bayraktar drone plant on Ukrainian territory.
Already in August, Baykar Makina company declared its registration in Ukraine and the acquisition of land to construct the future plant.
In October 2022, Baykar announced its intention to complete the construction of the plant in Ukraine within two years.
In June, Baykar company received licensing permits from Türkiye to produce Bayraktar TB2 and Akıncı drones in Ukraine.