Azerbaijan announces new aid package to Ukraine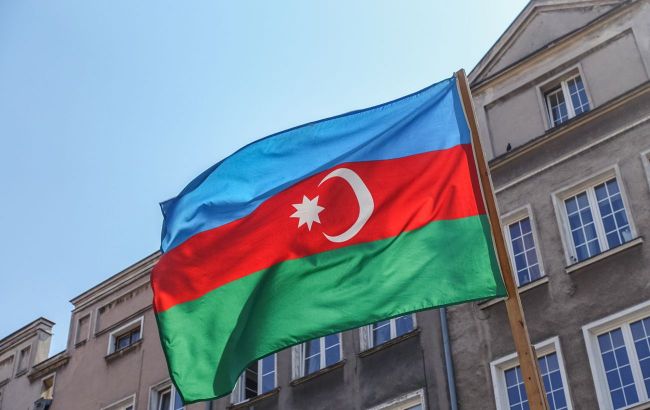 Azerbaijan announces new aid package to Ukraine (Getty Images)
Deputy Minister of Internal Affairs of Ukraine, Bogdan Drapiatyi, held a meeting with an Azerbaijani delegation led by Ambassador Seymur Mardaliyev, according to the Government portal.
The main focus of the negotiations was on the humanitarian demining in Ukraine and Azerbaijan's assistance in this issue.
In particular, the Ambassador announced an increase in the size of the aid package to Ukraine.
"We want to express our admiration for your resilience and courage in countering the aggression of the Russian Federation. That's why we have decided to increase the size of the aid package to Ukraine, particularly in the area of humanitarian demining. We have already taken on political commitments to assist Ukraine," stated Mardaliyev.
According to him, there are four areas of cooperation in which Azerbaijan is ready to assist Ukraine. These include medical and psychological rehabilitation for Ukrainian children affected by the Russian invasion, rehabilitation of military personnel, assistance in the energy sector, and post-war reconstruction of Ukraine.
"We have chosen the city of Irpin for our collaboration, focusing on the reconstruction of the city's infrastructure. The project concept involves rebuilding an architectural center, a sports complex, expanding a new arts center for children, and providing medical equipment for the hospital," the Ambassador noted.
Additionally, Azerbaijan is joining the list of countries that will conduct demining training for Ukrainian specialists.
Furthermore, the Azerbaijani side announced a new aid package for Ukraine, which will include a mechanized demining vehicle.
Azerbaijan's aid to Ukraine
Since the beginning of the Russian invasion, Baku has provided Ukraine with over a thousand tons of medicines, medical equipment, and humanitarian assistance totaling nearly $17 million.
Moreover, Azerbaijan is one of the leaders in providing humanitarian aid for the restoration of Ukraine's energy system following missile strikes from Russia.
Among other contributions, Azerbaijan has provided Ukraine with humanitarian aid, including 45 power transformers and 50 generators.