Azerbaijan accuses Armenia of fueling hatred through a UN lawsuit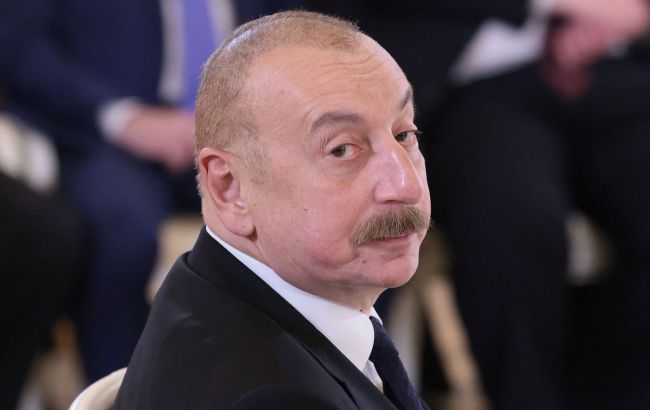 President of Azerbaijan, Ilham Aliyev (photo: Getty Images)
Azerbaijan has responded to Armenia's lawsuit to the United Nations, stating that it considers this action as an attempt to incite racial hatred, according to Report.
The spokesperson for the Ministry of Foreign Affairs of Azerbaijan, Ayhan Gadjizade, commented after Armenia filed a lawsuit with the UN, stating that these lawsuits are absolutely baseless and absurd.
According to him, these lawsuits are aimed at stirring racial hatred against Azerbaijanis, which is entirely unacceptable. They indicate that Armenia is not giving up attempts to encroach on the territorial integrity and sovereignty of Azerbaijan.
"Just as in the case of the UN Security Council, Armenia is abusing the International Court to pursue its insidious political agenda. Armenia has applied to the court three times this year alone. Of these, two were rejected, one was partially accepted, and the petitions submitted in May were unanimously rejected by the judges," he added.
At the same time, he stated that the Azerbaijani side will present its position to the court, outlining a consistent response to these new unfounded claims by Armenia.
The Nagorno-Karabakh issue
On September 19, Azerbaijan announced the start of "local anti-terrorist operations" in Nagorno-Karabakh. An Azerbaijani military operation began in the region. In response, Armenia refused to send its army there.
The people of Armenia criticized their government harshly, including Prime Minister Nikol Pashinyan. Protests began on the streets of Yerevan, and Azerbaijan's operation in Nagorno-Karabakh ended within a day.
You can find all the details in the article by RBC-Ukraine.
Today, on September 30, Armenia filed a lawsuit against Azerbaijan with the UN, accusing them of discrimination in Nagorno-Karabakh.