Australia reports difficulties in supplying F-18 Hornet to Ukraine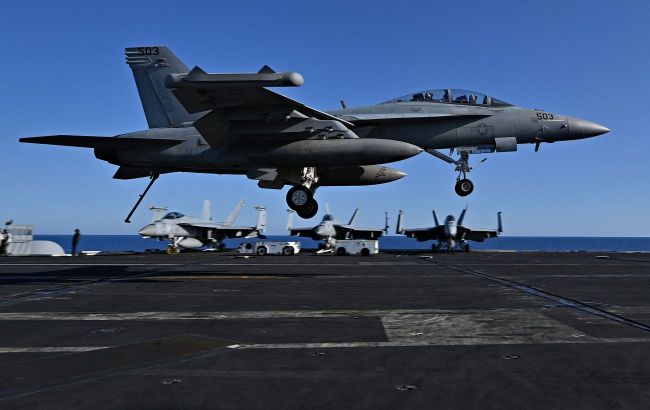 F-18 Hornet fighter jet (Getty Images)
The transfer of F-18 Hornets from Australia to Ukraine proves to be a more complex issue than providing assistance through other types of weapons. However, negotiations are still ongoing, reported ABC Radio National.
Australia's Defense Minister Richard Marles made remarks that casting doubt on the proposal to bolster the Ukrainian Armed Forces with decommissioned F-18 Hornets.
"Aircraft are becoming a much more complicated matter. The situation surrounding these aircraft is quite intricate, but we will continue the conversation with Ukraine regarding this. What we provide and what we do must be practical and improve the situation for the better," Marles said.
F-18 Hornets
In June, Ukraine submitted a request to Australia regarding the condition of dozens of retired F-18 Hornets, specifically 41 units.
Several Western countries have already expressed interest in supplying F-16s to Ukraine, but Ukraine's interest in Australian F-18 aircraft has only recently entered public discourse.
As previously reported by the media, Australia is discussing with the United States the possibility of transferring F/A-18 Hornets to Ukraine. However, the realization of this plan appears to be far off for now.
The White House is favorably inclined toward the idea of transferring F/A-18s to Ukraine. U.S. approval is crucial as they possess the intellectual property rights to the aircraft. It is known that Australia has retired 41 F/A-18 aircraft and replaced them with more advanced F-35s.