Assessment of world economy losses from Russia-Ukraine war and pandemic - Head of IMF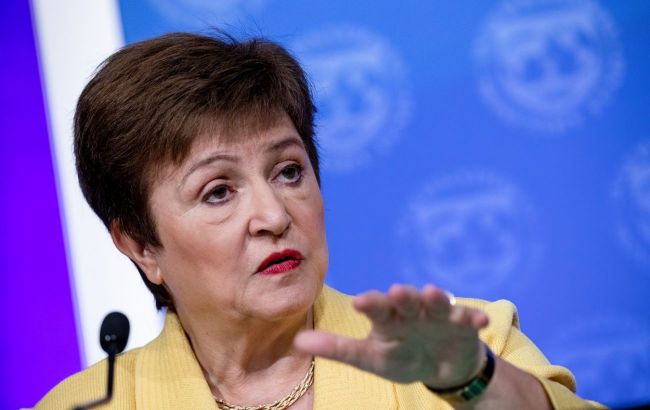 IMF Managing Director Kristalina Georgieva (photo: Getty Images)
The global economy has demonstrated resilience in the face of adverse shocks, including the pandemic, wars, climate events, and the cost of living crisis. Recovery from these shocks continues, but it is slow and uneven, according to IMF Managing Director Kristalina Georgieva at the ASEAN Summit.
"Trillions of dollars of global output have been lost compared to global pre-pandemic trends," she said.
Georgieva noted that this economic "scarring" is significant and unevenly distributed among countries. Among the largest economies, only the United States has fully recovered. The Eurozone continues to lag behind the trend by about 2%. At the same time, China, other developing countries, and emerging market economies trail the trend by approximately 5%, with low-income countries suffering even more.
"After strong, over 6 percent growth in 2021, the recovery slowed down significantly, largely due to the shock from Russia's war in Ukraine. We predict this weak performance to continue, with global growth around 3 percent over the medium-term," Georgieva said.
She also pointed out that this is the lowest growth rate in the last decade amidst inflation expectations that interest rates will remain elevated for an extended period and in the context of rising fragmentation risks.
IMF projections
In July, the International Monetary Fund improved its forecast for global economic growth in 2023 from 2.8% to 3.0%, while the forecast for 2024 remained the same at 3.0%.
The IMF projects Ukraine's economy to grow by 1-3% in 2023 after a 29% contraction in 2022 due to the war.