Armored vehicles, missiles, and more: Spain announces new military aid to Ukraine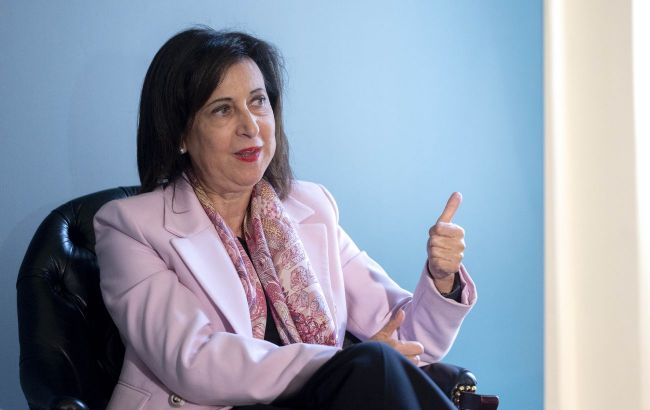 Minister of Defense of Spain Margarita Robles (Getty Images)
Spain will provide armored transporters, launchers for anti-aircraft equipment, anti-aircraft missiles, and military trucks for the needs of the Ukrainian Armed Forces, according to the Ministry of Defense of Spain.
Acting Minister of Defense of Spain, Margarita Robles, informed during the Ramstein meeting about the status of supplies the country continues to provide to Ukraine.
In particular, she announced the shipment of new armored transporters, inflatable command boats, as well as various other materials, launchers, and rockets for air and anti-ship defense, special trucks for working with these systems, and rapid response vehicles.
Additionally, in order to ensure the continued function of the Role 2+ mobile hospital Spain provided to Ukraine in August, the minister announced the dispatch of a significant number of pallets with surgical and medical equipment.
Robles also highlighted the excellent progress in training Ukrainian personnel on Spanish territory within the EUMAM mission in Ukraine under the coordination of the Toledo Training Coordination Center. About 4,000 soldiers will undergo training, which is twice the initially announced number.
Furthermore, in response to Ukraine's new needs, a military parachute sports course in an aerodynamic tube, as well as various special courses for Ukrainian security forces, will be offered.
Spain's assistance
Spain supports Ukraine and regularly provides military assistance. Specifically, Spain has transferred to Ukraine 4 refurbished Leopard 2A4 tanks, 20 armored transporters, and a field hospital.