Armed Forces of Ukraine moving forward - Tarnavskyi discusses the situation on southern front, August 27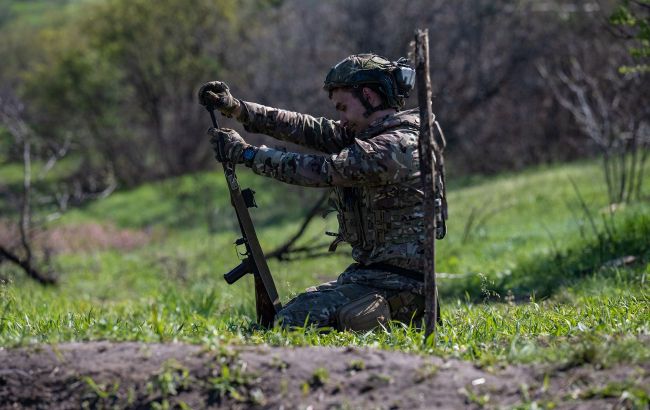 The situation on the southern front (photo: Getty Images)
Ukrainian Defense Forces are advancing in the Tavriisk direction. Ukrainian artillery units carried out 1268 fire missions within a day, says the Commander of the Operational-Strategic Group Tavria, Oleksandr Tarnavskyi, on his Telegram channel.
During the past day, the losses of Russian occupiers amounted to 305 individuals (irreversible - 78, wounded - 210, captured - 17).
In addition, the Ukrainian military destroyed 32 units of enemy military equipment, including:
two tanks,
eight armored personnel carriers (APCs),
five artillery systems and mortars,
two multiple rocket launchers (MLRS),
one anti-tank guided missile system (ATGM),
four unmanned aerial vehicles (UAVs),
ten units of automotive equipment.
Additionally, the Defense Forces destroyed 11 enemy ammunition depots.
Counteroffensive by Ukraine
This summer, Ukrainian Military Forces have intensified their offensive operations in the south and east of Ukraine. Defenders are making advancements on the flanks of the Bakhmut direction, where active combat operations have been ongoing for an extended period.
Furthermore, the Ukrainian Armed Forces have managed to advance into the Zaporizhzhia region and in the western part of the Donetsk region, liberating over 10 populated areas.
Recently, the Ukrainian Armed Forces entered the settlement of Robotyne in the Zaporizhia region. Analysts at ISW believe that the Ukrainian Armed Forces have approached another line of defense held by Russian forces in the Zaporizhzhia region, and soldiers are advancing through one of the most challenging sections of the occupiers' defensive positions.