'Anti-Russian gesture': Russia is offended by Armenia's participation in the Peace Formula summit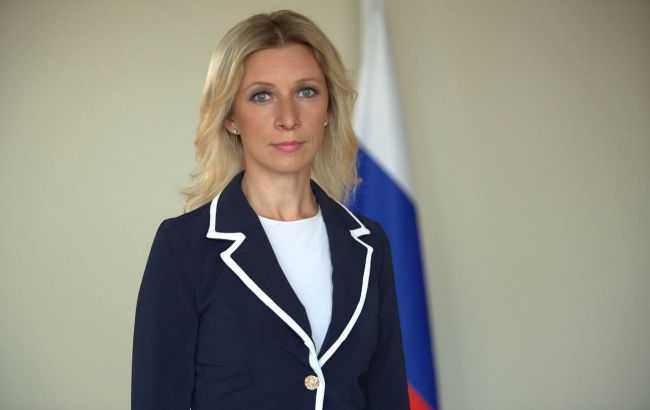 the spokesperson of the Ministry of Foreign Affairs, Maria Zakharova (Photo: acebook.com/MIDRussia)
The Russian Federation perceived Armenia's participation in the peace formula summit in Malta as a "demonstrative anti-Russian gesture," according to the spokesperson of the Ministry of Foreign Affairs, Maria Zakharova.
"If you're talking about the meeting in Malta..., we view it as an official demonstration of anti-Russian sentiment from Yerevan," the spokeswoman stated.
Zakharova specifically recalled instances when:
The wife of the Prime Minister of Armenia, Anna Akopyan, visited Kyiv;
Speaker of the National Assembly Alen Simonyan held talks with the Chairman of the Verkhovna Rada of Ukraine, Ruslan Stefanchuk, in Dublin;
Prime Minister Nikol Pashinyan met with President of Ukraine Volodymyr Zelenskyy in Granada.
"In Yerevan, they should realize this is a demonstrative flirtation with those who aggressively oppose our country. It is regrettable that the current leadership of the republic deliberately and persistently undermines our allied relations," added the spokesperson.
Peace Formula summit
On October 28, the third meeting of advisers on national security and foreign policy was held regarding the peace formula. Among the issues discussed were:
Nuclear and radiation safety;
Energy security;
Uninterrupted food supply;
Return of deported children, civilian hostages, prisoners of war;
Restoration of the territorial integrity of Ukraine.
Ukrainian Peace Formula
During his speech at the G20 summit in November 2022, President Volodymyr Zelenskyy proposed a peace formula to halt Russia's full-scale invasion.