Another fire in Moscow suburbs, smoke rises near industrial zone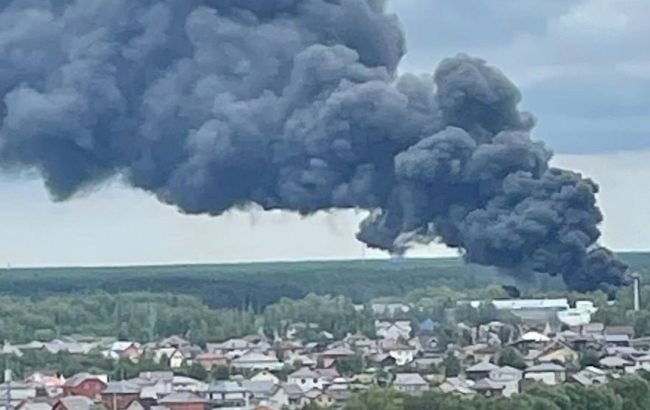 Another fire in Moscow suburbs, smoke rises near industrial zone (t.me/ostorozhno_novosti)
In the Russian town of Ramenskoye in the Moscow region, a massive fire has occurred. A black column of smoke is rising from the industrial zone, according to Mash.
"A huge fire in the suburban Ramenskoye. A huge column of black smoke is rising from the industrial area near Poligon on Doninskoye Highway. The cause of the fire is being specified," the statement reads.
The fire has spread over an area of 1800 square meters. According to preliminary data, a warehouse containing fertilizers is supposedly burning.
Fires in Russia
Lately, fires or explosions have been occurring more frequently in Russia. Sometimes they originate at electrical substations, other times at warehouses or factories, or even in Moscow itself after "drone attacks."
Read more about how and why the conflict is reaching the aggressor's territory in the article by RBC-Ukraine.