Always at the ready: Ukrainian Air Force names priority targets of Russian attacks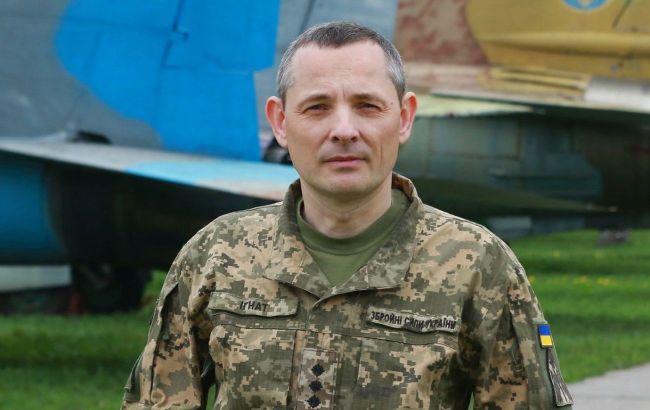 Yurii Ihnat, spokesman for the Air Force Command of the Armed Forces of Ukraine (armyinform.com.ua)
Among the Russian military's prioritized objectives in Ukraine, key targets include airfields, critical and port infrastructure, as well as industrial sites, according to the spokesman for the Ukrainian Air Force Command, Yurii Ihnat.
"Airfields are always in the crosshairs. Obviously, our pilots are causing damage to the occupiers," he said.
The spokesman highlighted that both Russian public sources and the occupiers themselves report on the results of our pilots' combat activities.
Accordingly, Ukrainian pilots are equipped with countermeasures that they tactically employ, both individually and coordinated with military command. Ihnat emphasized that such actions not only preserve equipment and lives but also inflict painful blows on Russian rear positions, command structures, and logistics.
"Airfields, critical infrastructure, industry, and port facilities – all of these are priority enemy targets," said the spokesman.
Russian tactics in Ukraine
Ihnat elaborated that the Russians attack Ukraine with missiles that alter their trajectory. This is a strategy utilized by the occupiers to achieve their goals to the fullest extent and to deliver impactful strikes.
Moreover, the Air Force spokesperson noted that Russian strikes on Ukrainian airfields are ineffective, as our aviation manages to relocate before the attacks occur.