Alternatives to F-16s: Ukraine to consider additional types of aircraft to strengthen its air force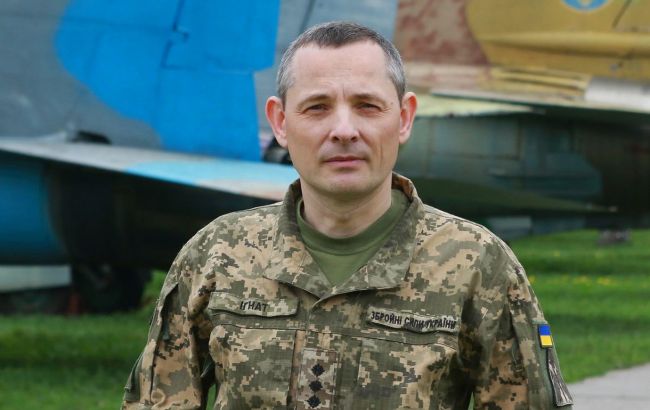 Photo: spokesman for the Air Force of Armed Forces of Ukraine, Yuriy Ignat (Armyinform ua)
Ukraine to consider other aircraft types, including F-18, to strengthen Air Force capabilities, informed spokesman for the Air Force of Armed Forces of Ukraine, Yuriy Ignat, during a telethon.
He noted that all requests regarding aviation provided by Ukraine had been formulated.
"I cannot say anything about the F-18, but Ukraine has considered and will continue to consider other types of aviation technology that could enhance the Air Force's combat capabilities," the spokesperson said.
Ignat pointed out that the F-16 is a lightweight multi-role aircraft with a single engine. However, multi-role aircraft with twin engines, such as the F-18, F-15, or Eurofighter Typhoon, have a greater operational radius and can carry more weaponry.
According to the spokesperson for the Air Force, it is likely that the F-18 will be considered as a second type of aircraft in the arsenal.
"But at this stage, we cannot disperse all our forces and resources while we are engaged in combat operations. We have identified the aircraft that can arrive quickly, provide us with air superiority, and support ground forces. That aircraft is the F-16, which is available to us, and we can quickly master it," he added.
Differences between F-16 and F-18
The F-18 is faster than its predecessor and equipped with twin engines. The aircraft's landing gear is also more robust. Meanwhile, the F-16 has a more extended flight range and can stay airborne longer without refueling. At the same time, the armament of the aircraft is almost identical.
F-16 for Ukraine
Allies have announced the creation of an aviation coalition to provide Ukraine with modern fighter jets, including the F-16. The partnership is led by the Netherlands and Denmark, who intend to train Ukrainian pilots. These countries have specialized aviation simulators.
Previously, President Volodymyr Zelenskyy expressed hope that training on the F-16 would begin in August, and Ukraine would be able to receive the actual aircraft in six to seven months. However, he recently stated that there is no schedule for training missions yet, and some allies are dragging their feet on this matter.