All secondary schools in Kyiv reported mined on Knowledge Day, September 1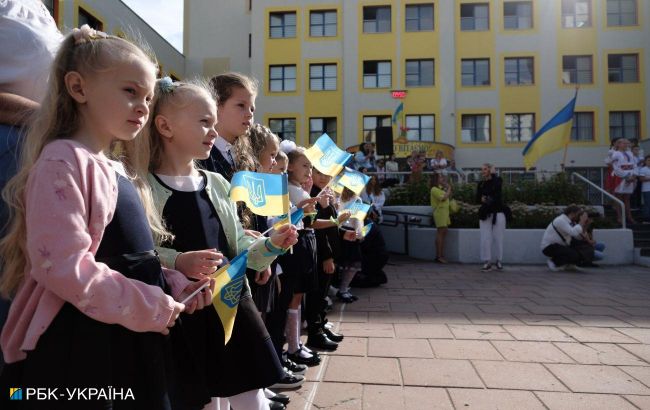 Kyiv schools potentially "mined" on the first day back to school (Vitalii Nosach, RBC-Ukraine)
The Kyiv police have received reports of alleged "mining" of all middle schools on the first day of classes after the summer break, according to Kyiv Military Administration (KMA).
"The Ukrainian capital's police have received information regarding mine threats at all middle schools of Kyiv. Police personnel are responding to the situation, the State Emergency Service units will be deployed if necessary," the KMA reports.
Regarding the evacuation of children and teachers from the premises, the KMA says that decisions will be made jointly by the school administrations and the police.
"First Bell" - back-to-school day in Ukraine
Today marks the beginning of the new school year in Ukraine, which will run until May 31. Each educational institution will independently decide on its teaching format.
Kyiv schools are considering the potential implementation of a second shift or a mixed learning system due to insufficient shelter space ain schools.