Airport in Europe reduces number of flights due to COVID-19: Details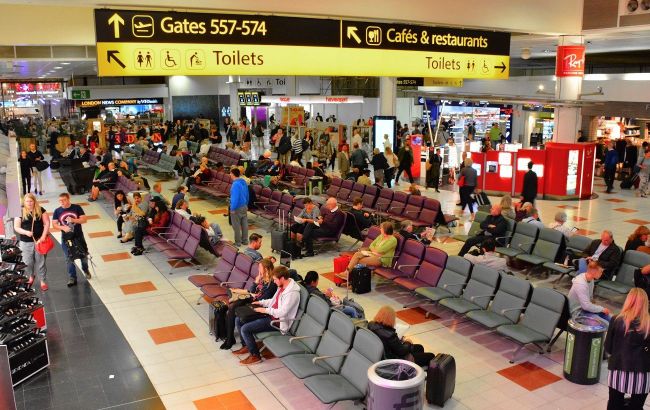 Passengers at Gatwick Airport (Photo: wikimedia.org/Mike McBey)
COVID-19 restrictions are making a comeback in the realm of travel. London's Gatwick Airport is reducing flights due to an illness outbreak among air traffic control personnel.
The largest number of flight cancellations will occur on Friday, September 29, according to schengenvisainfo.com.
The second busiest airport in London has decided to cut the number of flights to 800 per day due to the illness outbreak in the air traffic control service. About 30% of employees in the department have fallen ill, with some testing positive for COVID-19.
Flight departures and arrivals are limited until Sunday. The most cancellations are expected on September 29, affecting 33 departures.
"Given the levels of sickness we have experienced over the last few weeks, we believe it is the responsible thing to do to limit the number of flights this week in order to reduce the risk of daily disruption to passengers using the airport.," said the National Air Traffic Service (NATS).
The service explained that due to the staff's illness, they cannot cope with the usual traffic at the airport.
COVID-19 restrictions in the UK were lifted last year. However, the COVID-19 virus has not disappeared, with 10,195 cases reported in the country from September 10 to September 16, 2023.
In addition, strikes by transport workers in several European countries may lead to flight cancellations and disruptions in public transportation services in the region this autumn.