Mass flights cancellations: Where strikes at European airports planned for September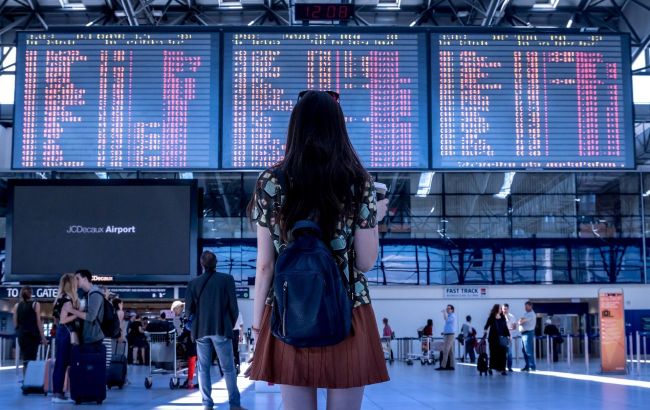 Photo: Passengers at the airport (pixabay.com)
Europe will face strikes by transportation workers this fall, potentially leading to flight cancellations and disruptions in public transportation services. Passengers in several European countries should be prepared for travel inconveniences, reports euronews.travel.
Transportation worker strikes are planned in multiple European countries, which could result in flight cancellations and issues with ground services for airline passengers.
In France, the largest union of air traffic controllers (SNCTA) has called for a nationwide strike on September 15th and October 13th. This could lead to mass flight cancellations and affect flights from other countries.
In Italy, airport air traffic controllers across the country will stage an eight-hour strike starting at 10 a.m. on September 16th. Some flights will not be affected, as the Italian Civil Aviation Authority (ENAC) will publish a list of guaranteed flights a few days before the strike.
Meanwhile, on September 18th, a nationwide strike by public transportation workers is planned in the country. This could result in significant disruptions in the operation of subways, trams, and buses in major cities, leading to traffic congestion.
On September 29th, a 24-hour strike by airport baggage handlers is scheduled at airports across Italy. ENAC guarantees that flights will operate during the strike from 7:00 to 10:00 and from 18:00 to 21:00.
In Belgium, Ryanair pilots plan to strike on September 14th and 15th. Earlier strikes at Charleroi Airport (in July and August) led to the cancellation of hundreds of flights. The demands were made by the CNE and ACV Puls unions and the pilot union Beca. CNE warns that protests may continue if working conditions and pay are not improved.
In England, passengers are warned about inconveniences at Luton Airport (London) due to 24-hour strikes on September 13th and 20th, which will disrupt Wizz Air passengers. Ground service workers of GH London airline announced the strike in protest against poor working conditions and unfair treatment.
Starting from September 20th, airport cleaners at Luton Airport plan to go on a four-day strike due to a dispute over wages. On the same day, parking attendants will stage a 48-hour strike. This may cause delays for passengers using parking and shuttle bus services to the airport terminal.