Air Force explains reason for lull in air raid alerts in Ukraine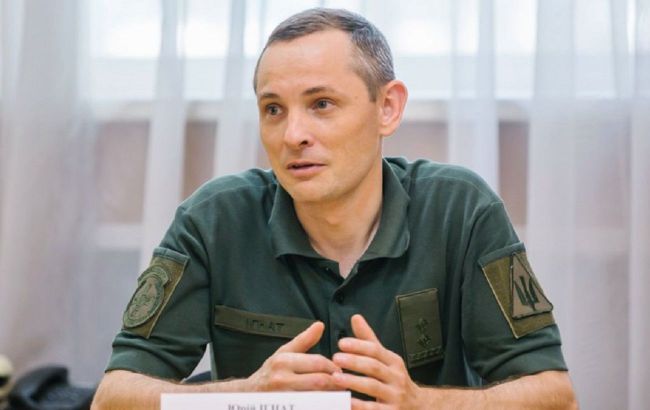 Yurii Ihnat, spokesman for the Air Force of the Armed Forces of Ukraine (mil.in.ua)
Russian occupiers refrained from their usual aerial attacks on Ukrainian territory tonight, including the use of combat drones, due to worsening of weather conditions, according to Yurii Ihnat, the spokesperson for the Ukrainian Air Force Command.
Colonel Ihnat explained that the reason behind this respite was what aviation experts refer to as "unflyable weather."
"It's pretty simple. You can visit weather forecasting websites to see what is happening or has been happening in the eastern part of the country. This is what aviation calls unflyable weather," he responded when asked about the relative decrease in aerial alerts.
Yurii Ihnat emphasized that this weather condition led to the absence of the typical aviation raids and the non-deployment of Shahed drones during the night of October 26.
"It's because of this that there were pretty much no drones in the skies that night. We couldn't spot them on our monitors, nor any aircraft. This unfavorable weather allows Ukrainians to get a more or less decent night's sleep. Weather conditions affect the course of combat operations," he stressed.
Weather conditions in Ukraine
Previous reports from Ukraine's meteorologists indicated that on October 26, the majority of regions in Ukraine would experience rain, along with expected fog. Additionally, daytime temperatures would rise to around +23 degrees Celsius in some areas.
It was also raining everywhere in Ukraine yesterday.