Air defense system works in Crimea again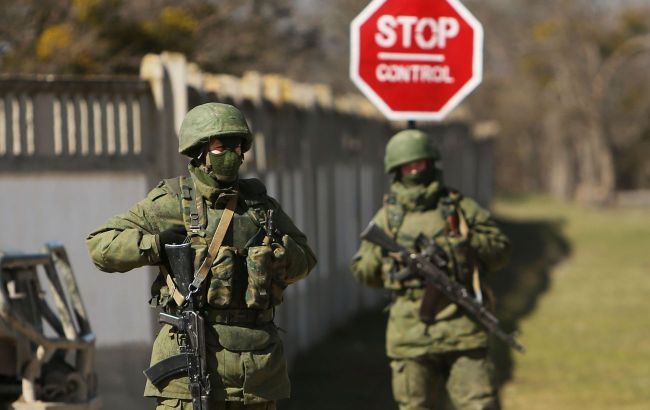 In Crimea and near Berdyansk, explosions were heard (Photo: Getty Images)
On July 18, explosions were heard in various cities of the temporarily occupied Crimea. The sound of explosions was also reported near Berdyansk, according to local Telegram channels.
Russian media outlets reported on Tuesday about the operation of the anti-aircraft missile system in Feodosia. Even a photo with a characteristic trail in the sky has appeared on the internet.
Reports of a powerful explosion have also been made in the town of Sovetske and neighboring villages. However, no traces in the sky have been observed.
Explosions were also heard in the Nyzhniohirskyi district (towards Izobilne) and from the side of Syvash Lake.
Meanwhile, in Koktebel, residents reported the passage of missiles. They mentioned that the explosion was strong enough to make windows shake, and alarms were triggered.
These reports indicate ongoing instability and potential military activity in the mentioned areas. It's important to stay informed through reliable news sources for further updates.
As of now, the occupying "authorities" have not provided any comments on the situation.
Explosions near Berdyansk
Petro Andriushchenko, an advisor to the mayor of Mariupol, reported on explosions near Berdyansk. He mentioned that the Berdyansk Spit had received greetings three times from incoming flights. The sound of explosions was even heard in Urzuf. Andriushchenko added that near Urzuf, there were reports of at least two explosions and sounds of incoming objects.
Explosions in Crimea
Periodically, explosions are heard in the temporarily occupied peninsula, and they are often associated with attacks by Ukrainian forces targeting concentrations of the occupying forces, their equipment, ammunition, or strategic objects.
On the current day, explosions were reported in Krasnoperekopsk, northern Crimea, and locals mentioned feeling vibrations in the air.
Moreover, last night, explosions occurred on the Crimean Bridge (Kerch Strait Bridge), resulting in the destruction of one span.