Black Sea near Odesa filling with crabs and seahorses after Kakhovka HPP disaster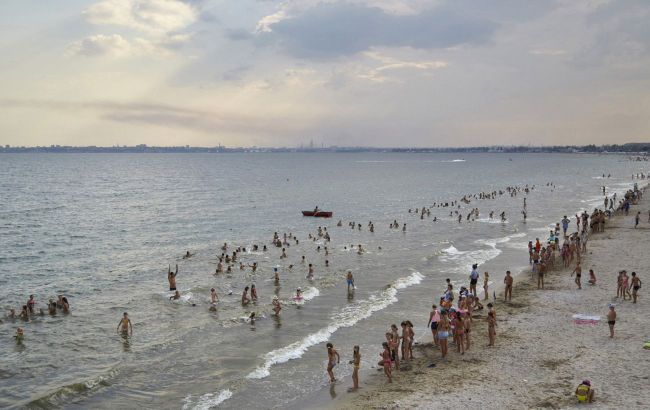 Marine life resurfaces in the Black Sea: crabs and seahorses make a comeback (photo: Pierre Crom/Getty Images)
In Odesa, for the first time in 20 years, marble crabs and seahorses have been spotted in the Black Sea. Scientists attribute the return of marine inhabitants to the explosion of the Kakhovka HPP, the absence of active navigation, and tourism, according to scuba diver Oleksandr Kurakin from the Institute of Marine Biology of the National Academy of Sciences in an interview with "Dumska."
"These species almost disappeared..."
Researchers from Odesa were able to dive into the water for the first time since the start of the full-scale war. This took place in the areas of Cape Odesa North, Cape Malyi Fontan, and Cape Velykyi Fontan.
According to the divers, the seabed has become significantly cleaner after the explosion of the Kakhovka HPP, but that's not the only good news.
Colonies of mussels, which are located at depths of over three meters, remained unaffected, and crabs have grown to giant proportions. The reason for this is that their fishing activities almost completely ceased with the onset of hostilities.
Furthermore, shrimp populations, commonly referred to as "rachky" in the local dialect, have increased along the coastline. However, the most remarkable news is the return of marble crabs, which have not been seen in large numbers for nearly 20 years.
Marble crabs, unseen for 20 years, have made a comeback in the Black Sea (photo: dumskaya.net).
"This species was encountered prior to the commencement of extensive hydroconstruction along the Odesa coastline but subsequently dwindled to near obscurity. Furthermore, hermit crabs have become more active. A notable presence of red-listed seahorses was observed, whereas sea urchins are scarcely present; presumably, these species suffered significantly due to desalination," shared Oleksandr Kurakin.
Moreover, seahorses were also spotted (photo: dumskaya.net).
Why сrabs and seahorses return
Hydrobiologists attribute these changes not only to the aftermath of the dam explosion but also to the near cessation of maritime navigation and the absence of a significant number of vacationers for over a year and a half.
"In essence, our sea now exists in the format of a reserve or sanctuary – its inhabitants are hardly disturbed by anyone or anything," adds Serhii Khutornyi, the head of the Laboratory of Applied Hydroecology at the Institute of Marine Biology of the National Academy of Sciences.