African Union officially joins G20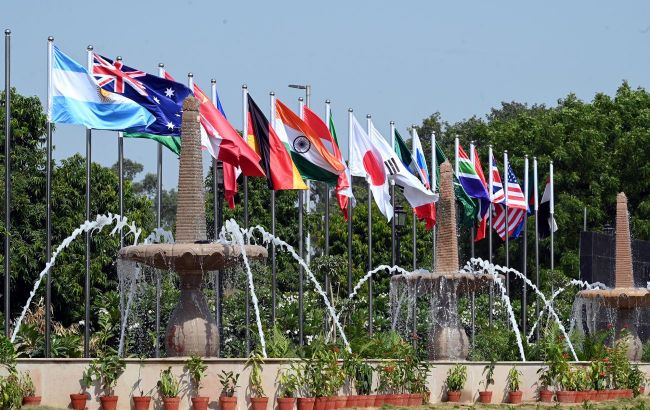 The African Union became a member of the G20 (Photo: Getty Images)
The African Union has joined the G20 group. The official decision was announced at the G20 summit in India, according to Associated Press.
Prime Minister of India Narendra Modi made the relevant statement at the opening of the summit.
"I invite the representative of the African Union to take his place as a permanent member of the G20," he stated.
According to Modi, the leaders present must find "concrete solutions" to the widespread challenges that he said stemmed from the "ups and downs in the global economy, the north and the south divide, the chasm between the east and the west."
Modi also mentioned war during his address but didn't specify where it is ongoing.
"Friends, after COVID-19, the world is facing problems of trust deficit. The war has further deepened this trust deficit. If we can beat COVID, we can also triumph over the trust deficit caused by the war," said the Indian Prime Minister.
G20 Summit in India
Today, the summit of the twenty largest economies in the world begins in India. The meeting of leaders aims to discuss important topics, including economic matters.
This meeting will take place without Ukraine's participation, but representatives from Russia and the African Union will be present.
To find out what to expect from the G20 summit in India and whether the war will be discussed there, read in RBC-Ukraine article.