African leaders urge Putin to demonstrate his 'desire for peace'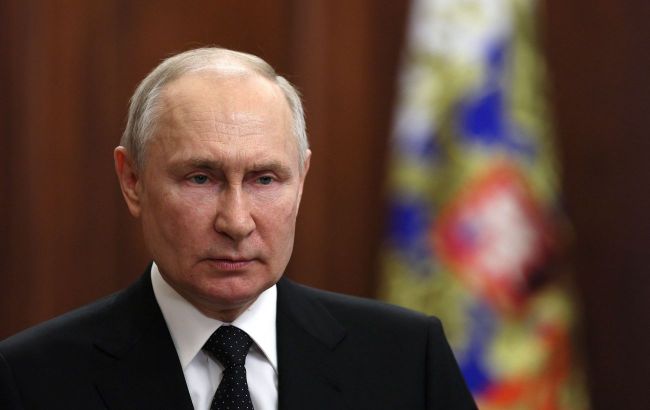 Russian President Vladimir Putin (Getty Images)
African leaders have called on Russian President Vladimir Putin to "demonstrate his willingness to move towards peace" before they gather in St. Petersburg for the Russia-Africa Summit at the end of July, as President of Senegal Macky Sall said in an interview with Financial Times.
"Before the next Russia-Africa Summit, he (Putin) should take certain actions to demonstrate his willingness to move forward towards peace, even in humanitarian terms," said Sall.
The corresponding demand was conveyed to Putin during a peace mission of six African leaders to Kyiv and Moscow in June.
According to the Senegalese leader, further exchanges of prisoners of war and the return of children abducted by Russians "could be a very good signal."
"We continue to use the Russia-Africa Summit to see how we can make progress in the negotiations we have been trying to conduct between Russia and Ukraine," Sall added.
When asked if Putin had shown a willingness for peace, the President of Senegal said that "during this summit, we may be able to achieve some progress."
African "peace initiatives"
On June 16, the Presidents of South Africa, Zambia, Senegal, the Prime Minister of Egypt, and other African government officials visited Kyiv and met with Ukrainian President Volodymyr Zelenskyy.
The leader of South Africa also presented a "peace plan" for Ukraine, consisting of ten points, which includes calls for the de-escalation of hostilities, the immediate commencement of negotiations, the release of prisoners of war, and the return of children, as well as humanitarian support.
After Ukraine, the leaders of African countries traveled to Russia, where they met with Putin.
Following the visits, South African President Cyril Ramaphosa stated that the "peace" proposals of the delegation would be considered by both sides.