Aerial reconnaissance rescued two Ukrainian servicemen near Zaporizhzhia using drones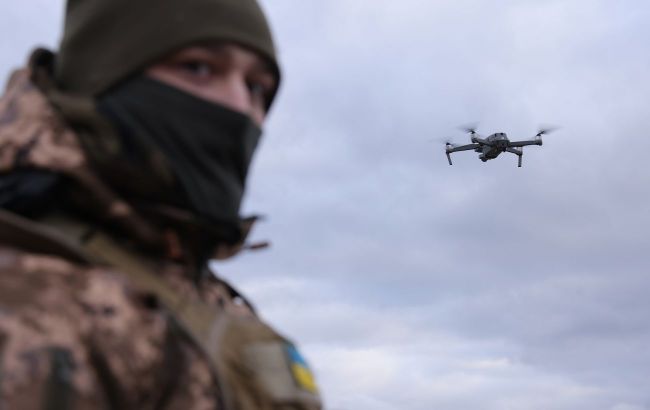 Aerial reconnaissance men rescued two Ukrainian Armed Forces soldiers who were near the occupiers' positions (Photo: Getty Images)
"On the Zaporizhzhia front, the surveillance teams of the "Karadag" Guards Brigade discovered wounded comrades from the tank brigade of the Armed Forces of Ukraine," the statement said.
Using drones, the guards assisted with water, medicine and indicated the correct evacuation route.
"Drink water and follow the drone - it's our people," the note addressed to the soldiers needing rescue read. In this way, the troops were supplied with water and medicine.
In the end, two comrades were successfully saved, who were just a few hundred meters from enemy positions, and one of them had a severe injury.
Rescue of Ukrainian soldiers
There have been numerous cases where the soldiers of the Ukrainian Armed Forces managed to save their lives or others when they were on the brink of death or close to enemy positions. For example, a Bradley Infantry Fighting Vehicle saved the crew of Ukrainian soldiers after it was hit by a rocket from a Grad launcher. The soldiers were alive and well, with only one of them suffering a minor concussion.
Additionally, during the evacuation of people from Kherson, a military serviceman named Volodymyr Kavulych lost his life. He was a soldier and the head of the coordination staff of the voluntary formation "Femida" as part of the 124th Brigade of the Territorial Defense Forces. He saved 130 people at the cost of his own life.