Active movement of occupants' equipment in the direction of Tokmak spotted in Mariupol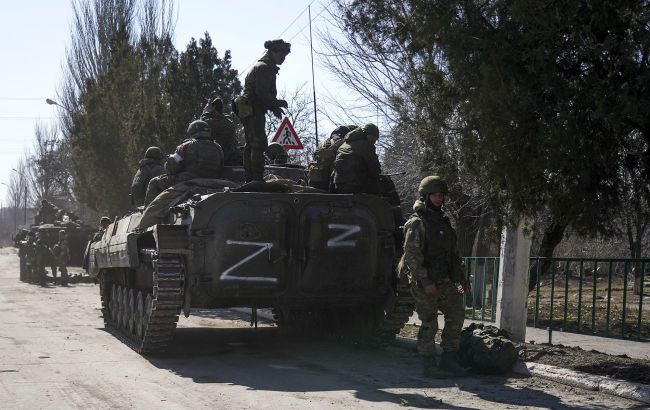 Active movement of occupiers' equipment in the direction of Tokmak is recorded ( Photo: Getty Images)
In the temporarily occupied Mariupol, there is again an activation of the movement of Russian military equipment toward Tokmak. The movement is taking place through Berdyansk and Prymorske in the Zaporizhzhia region, according to the advisor to the mayor of Mariupol, Petro Andriushchenko.
"Columns of equipment, helicopters in the Berdyansk area, dozens of trucks with military cargo through Mariupol. Our people passed through with inspection in both directions. Over 20 trucks with military cargo have been identified moving from Mariupol to Pryazovske (Zaporizhzhia region) along the road, then they 'disappear' towards the front line," wrote Andriushchenko.
In Pryazovske, according to him, the movement of tractors (trawls) for heavy equipment towards Mariupol has been recorded.
"Sooner or later, these are the ones that were reported last week. That is, we have confirmation of the reinforcement hypothesis in the direction of Tokmak but through the Berdyansk region and Prymorske. In general, you can draw your conclusions. Comprehensive passage in one day," added the advisor to the mayor of Mariupol.
Situation in Mariupol
Russian forces occupied Mariupol in the first days of the massive invasion of Ukraine by Russia. Even though explosions have long become commonplace for the "rear" city of Russian occupiers, there has been strange activity by the enemy in the city recently.
Russian occupiers, presumably facing a shortage of workforce on the front line, are withdrawing trucks with military personnel from Mariupol. At the same time, an unusual trend has been observed.