2020 Ukraine plane crash in Iran - Tehran still ignores Kyiv's claims, MFA says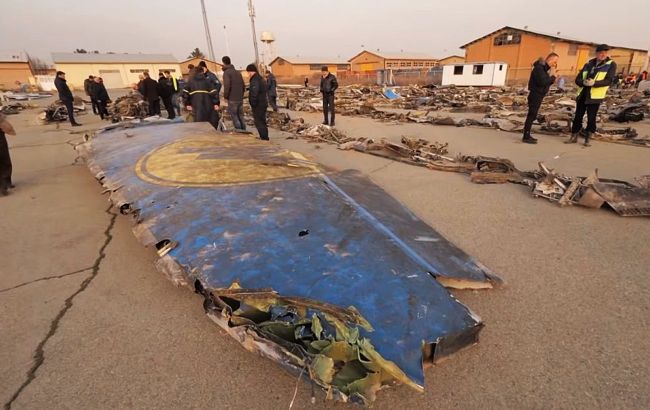 2020 Ukraine plane crash in Iran - Tehran still ignores Kyiv's claims (screenshot)
Iran still refuses to take full responsibility for the 2020 Ukraine International Airlines (UIA) passenger plane crash, continuing to ignore Ukraine's claims, according to the Ministry of Foreign Affairs of Ukraine.
"The Coordination Group takes seriously its commitment to the peaceful resolution of disputes. Since 2020, the Group has made multiple attempts to resolve this matter through negotiations, and in September 2023 Iran finally agreed to meet with all members of the Group for discussions," the statement said.
It is noted that representatives from the four members of the Coordination Group met with Iranian officials this week to discuss the Islamic Republic of Iran's state responsibility for the downing of Flight PS752.
Iran ignores Ukraine's demands
Key topics during the discussions were Iran's responsibility for its violations of international law and the need for Iran to make full reparations for the injury caused by the downing of Flight PS752.
"The Coordination Group regrets that Iran remains unwilling to engage meaningfully with our position and continues to disregard our claims. Based on the discussions, which took place this week, the Group considers that our respective positions are too far apart to be reconciled through negotiations," the Ministry of Foreign Affairs added.
Therefore, as long as Iran refuses to take full responsibility, the Coordination Group will continue to pursue action to resolve this dispute in accordance with international law, including at the International Court of Justice.
UIA plane crash
On January 8, 2020, a plane of Ukraine International Airlines was shot down by the Iranian military over Tehran. The crash resulted in the deaths of 167 passengers and 9 crew members, including Ukrainian citizens.
On April 16, Iran's court issued a verdict against 10 military personnel in the plane crash case.
In June, it became known that Ukraine would file a lawsuit against Iran with the United Nations International Court over the downing of the UIA passenger plane.