16 people injured in Khmelnytskyi region after Russian night attack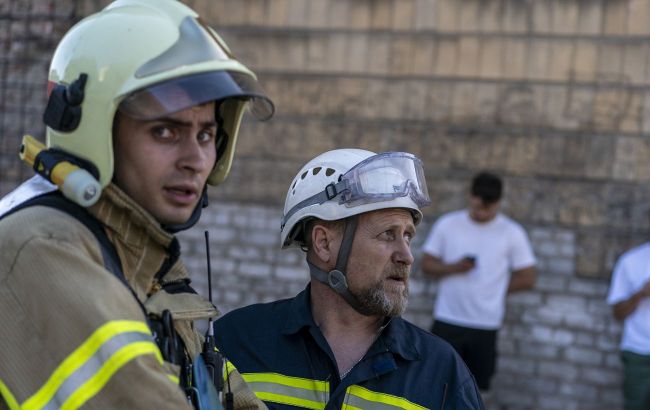 Illustrative photo (Getty Images)
On the night of October 25, Russian drones crashed onto the territory of a critical infrastructure site in the Khmelnytskyi region, resulting in injuries to 16 people, according to the Khmelnytskyi Regional Military Administration.
The Deputy Chief of the Khmelnytskyi Regional State Administration informed that in the Shepetivka district, Russian aerial targets were shot down, leading to their crash on the premises of a critical infrastructure facility.
"The explosive shockwave caused damage to non-residential premises, residential buildings, and vehicles. As of now, 16 residents from surrounding buildings have sought medical assistance for various physical injuries," said Deputy Chief of the Regional State Administration, Serhii Tyurin.
Updated 8:44 AM
According to the Interior Minister Ihor Klymenko, 11 apartment buildings, 9 private houses, two educational institutions, an administrative building, a shop and cars were damaged in the city of Slavuta as a result of the fall of drone debris. 16 people were injured and sought medical assistance.
In addition, in the towns of Slavuta and Netishyn (where the Khmelnytskyi Nuclear Power Plant is located), the shockwave damaged the premises of fire and rescue units and the police department building.
Shelling of the Khmelnytskyi region
Overnight, the Khmelnytskyi region came under Russian shelling.
Residents of Starokonstantyniv also reported hearing explosions.
The Mayor of Slavuta, Vasyl Sydor, reported significant destruction and the provision of aid to the affected individuals. Notably, on October 25, educational institutions in the city will not be operational.