106-year-old Ukrainian shares the recipe for his longevity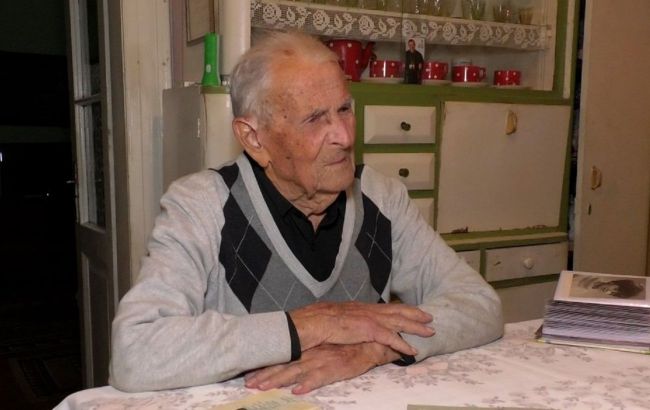 What's the secret to the longevity of the 106-year-old Ukrainian (photo: screenshot from the video)
Mykola Derevlyanyk from Uzhgorod celebrated his 106th birthday on October 22 and shared the secret of his longevity, according to Suspilne.
The secret of longevity for the Ukrainian
The pensioner has been living alone for 38 years after his wife passed away. He cooks, cleans, and hand washes his clothes by himself.
"I didn't overindulge, didn't drink excessively, and didn't misuse my organs. So now they gratefully return the favor. I've taken care of them, and now it's time for them to take care of me. Not a single organ complains to me that, 'Grandpa, you're not conducting yourself properly.' I've earned this," the centenarian explained.
When Mykola Derevlyanyk was 90 years old, he used to go to the mountains, where he lived in a tent for several weeks. He also crafted tables, benches, and dug wells on his own.
"I'm the kind of person who isn't afraid of anything here. If you don't offend nature, it won't offend you. Every spring has its own taste. And it's not far away. One spring has more of my time, and it's the dearest one, and another has less. And in that one, the taste is different," he mentioned.
Currently, the grandfather walks with a few walking sticks, and according to his daughter, he is the first centenarian in their family.