10,000 consumers in Kharkiv region left without power amid Russian shelling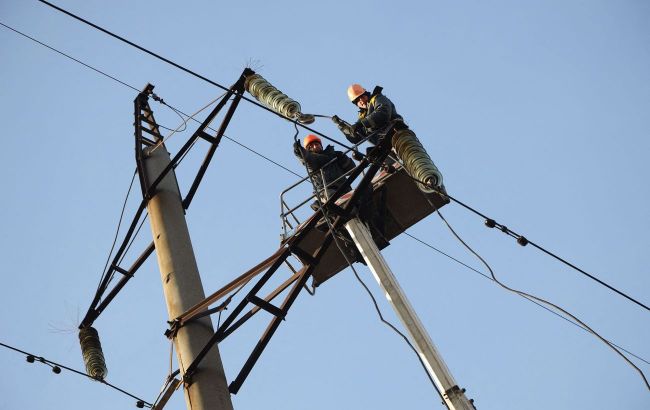 In Kharkiv region, 10,000 consumers are without electricity due to shelling (Photo: Getty Images)
Emergency power outages occurred in the Kharkiv region on August 26 due to Russian shelling. More than 10,000 consumers have been left without electricity, according to the press service of the Ministry of Energy of Ukraine.
It is noted that overnight, due to shelling in the Kharkiv region, a 110 kV power transmission line was disconnected. As a result, 34 border settlements were left without electricity, and nearly 10,000 consumers were affected.
"The shelling also damaged a gas pipeline, leading to supply restrictions for subscribers," the statement reads.
According to the Ministry of Energy's data, due to enemy shelling, parts of subscribers in the Donetsk, Zaporizhzhia, Sumy, Kherson, Chernihiv, and Dnipro regions also remain without power. Repair crews are working in areas where the security situation allows.
In addition, in the Mykolaiv region, two wind power stations were unloaded. The cause of this was birds getting onto the power transmission lines.
Shelling of the Kharkiv region
The occupiers shell the Kharkiv region almost daily. Border settlements or those near the front line are targeted by the enemy.
For instance, today, the Russians shelled a café in the village of Podoly in the Kupiansk district. As a result of the enemy attack, two people were killed, and another person was injured.