€20 flights to Mediterranean: Wizz Air to launch three new routes from Poland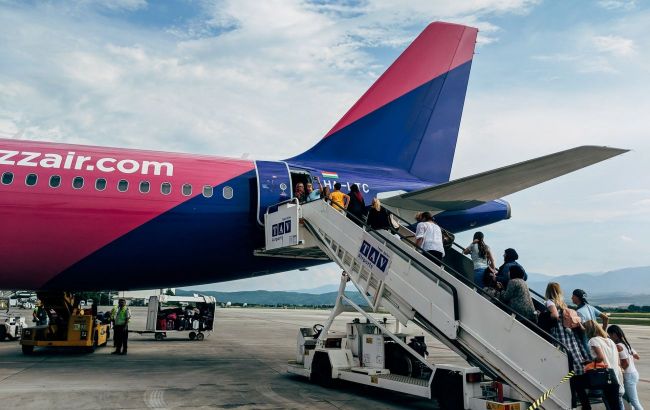 Wizz Air (unsplash.com)
The low-cost carrier Wizz Air plans to launch three new flights from Warsaw and Gdansk to Spain, Italy, and Cyprus, according to lowcostavia.com.ua.
Hungarian low-cost airline Wizz Air plans to add three new flights from Poland this year and the next one. The new routes will fly from the refurbished Warsaw-Radom and Gdansk airports. Passengers will be able to fly with these flights to cities on the Mediterranean Sea:
Warsaw-Radom to Larnaca (Cyprus) from December 13, 2023, twice a week.
Gdansk to Valencia (Spain) from March 31, 2024, twice a week.
Gdansk to Rome-Fiumicino (Italy) from April 1, 2024, with three flights per week.
Tickets for these new routes can be purchased on the airline's website. For convenient searching, it is recommended to use the price calendar.
The flight cost to Rome starts at 89 zlotys (20 euros), to Larnaca at 159 zlotys (35.6 euros), and to Valencia, tickets cost starts at 179 zlotys (40 euros).
Warsaw-Radom Airport is located approximately 100 km from the Polish capital. The airport has a completely new terminal and a renovated runway.
We previously wrote about where you can fly from the Polish airport in Rzeszow, located about 100 km from the Ukrainian border. It has direct connections to 10 international airports.