Stalemate in south near Robotyne? There are two points here - Expert's assessment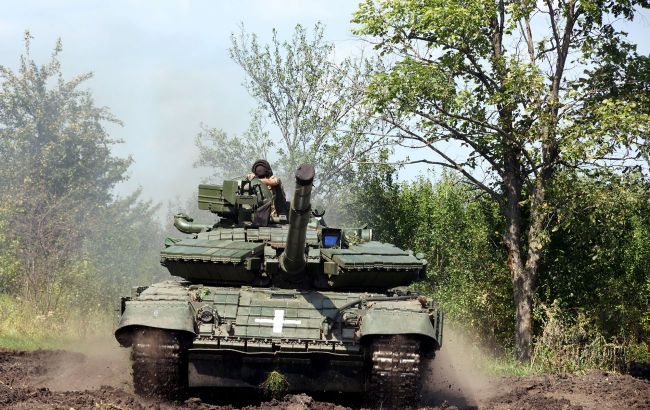 Ukrainian offensive in the south near Robotyne has not yet reached a stalemate (Photo: Getty Images)
The front line in the Robitnykiv Ridge (Zaporizhzhia region) in southern Ukraine has remained unchanged for several weeks. On the one hand, the Ukrainian counteroffensive has encountered the defensive positions of the Russians; on the other, the enemy increasingly launches counterattacks.
In a comment to RBC-Ukraine, Olexandr Musiienko, the head of the Center for Military and Legal Research, explained why the situation in this sector of the front cannot be considered a stalemate.
The situation on the southern front in the Zaporizhia region has a certain solution. In any case, it cannot be called a stalemate. Firstly, our actions are ongoing, and secondly, both sides compete for the initiative.
Russia has decided to intensify military actions in the east to hinder our offensive pace in the south. It means they have succeeded if they force our command to redirect units from Melitopol or other directions. When this will happen is difficult to say. But until it does, and if it doesn't, it's premature to put a final point on the campaign 2023 in the Melitopol direction. However, waiting for some extraordinary breakthrough actions is probably also unnecessary.
This applies to other front sections where the enemy tries to advance. Until the situation with operations in the occupied left bank of the Kherson region is clarified, and until our forces cease attempts to break through the enemy's defense in the Melitopol direction, it's too early to talk about the completion of the Ukrainian counteroffensive.
At present, our forces are mainly transitioning to active defense in the east. What will happen next, whether we will switch exclusively to vigorous defense and whether our actions will be reduced to striking at enemy rear objects – such a strategy is entirely possible for the winter period, it can be one of the scenarios.
If there are no unexpected breakthroughs by our forces in the south, perhaps on the left bank of the Kherson region, most likely, our campaign will have two elements. The first is active defense, and the second is striking at enemy objects in the rear, combined with actions by small groups.