Three makeup blunders that age you: What to avoid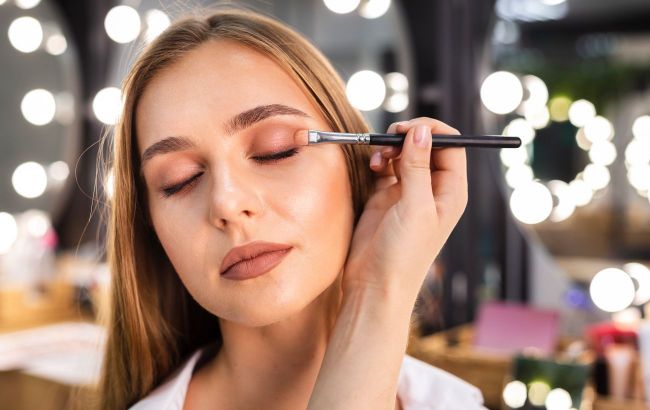 Illustrative photo (Photo: Freepik)
You spend over an hour in front of the mirror trying to follow the advice of makeup artists and beauty experts. But somehow, after applying makeup, you start looking older than your age.
RBC-Ukraine shares the mistakes in makeup that make you look older, according to tips from experienced cosmetologist Karen Betts for the Daily Mail.
Karen Betts, 55, is a master of permanent makeup and microblading, the founder of cosmetic companies, and holds extensive experience in cosmetology.
She points out that natural makeup is back in style, and to refresh your look, a simplified makeup routine is enough. Makeup should now emphasize elegance, enhance natural features, and embrace what exists. This allows people to feel confident.
Karen identifies three mistakes that hinder creating a natural look and significantly age you:
Don't rush with eyeliner
Avoid applying eyeliner too heavily, as it's easy to apply too much pigment, resulting in a thicker look than intended.
"Applying micro liner is difficult. Many of us end up doubling the size we intended and winging it with a bolder look, which can be ageing and appear dated," explains the expert.
She recommends using the Lash Density technique, a new microshading method that accentuates the lash line.
"Pigment is diffused in between each natural hair, to add subtle depth and colour to the lash line, giving the appearance of fuller, thicker-looking lashes without the need for eyeliner, mascara or extensions. For those with light-coloured lashes you can select a more subtle colour as opposed to black to flatter the individual," advises Karen.
Maintain evergreen brows
Trends from the soap brows of 2016 to the thin '90s brows constantly change.
However, the beauty expert recommends not following every fashion trend, as they might not suit everyone and could make the face look older.
"If done correctly, you can tame the brows and get a great shape. It doesn't have to be that dramatic laminated look. Brow lamination can make skinnier brows look fuller and fluffier and correct symmetry, or even just tame unruly brows for a more youthful look," emphasizes Karen.
Thin lip liner wins
According to the cosmetologist, there are still mistakes regarding permanent makeup. Many envision lip liners as they saw in the '90s – thick, harsh, and aging. Karen asserts that a more natural way to accentuate lips is to use the microshading technique for lips or opt for a very thin pencil for a subtle outline.