People in Ukraine don't say 'After the war,' they say 'After the victory'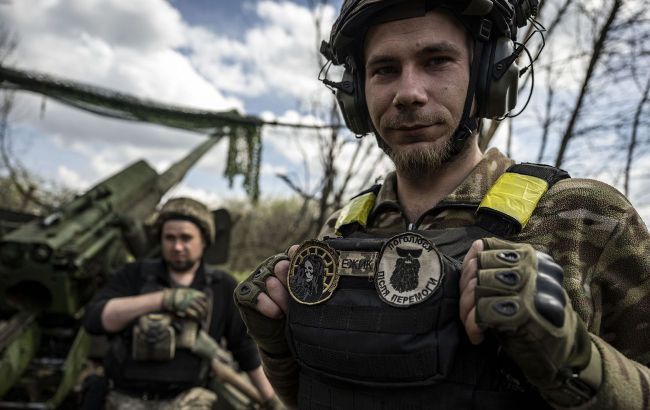 Ukrainian soldiers (Getty Images)
Uriel Epstein, Executive Director of Renew Democracy Initiative, explained in his column for RBC-Ukraine the findings of the audit on the targeted use of American aid to Ukraine and why Americans should be grateful to Ukrainians.
Sometimes, there is hype in the United States regarding the misappropriation of American aid to Ukrainian citizens. Everyone remembers the accusations made by Congress member Victoria Spartz against President Zelenskyy and his officials. It is not an isolated incident.
At the same time, our Ministry of Finance assures us that there is no evidence that US funds were misused in Ukraine. Recently, an article was published in The New York Times about Ukrainian soldiers risking their lives to prevent the theft or loss of American weapons.
Clearly, these conflicting facts primarily indicate the complex political processes taking place in America. And while listening to various statements, I always had future presidential elections in mind. But sometimes I worried with fear: there is, of course, a possibility that corruption accusations have some grounds.
And now you will realize what happened during the audit of our non-profit organization, Renew Democracy Initiative. You will discover how Americans feel when they visit Ukraine and meet the people they have been helping throughout the year.
The first thing that stands out is that the Ukrainian people are fully confident in their victory in the civilizational battle against evil. People in Ukraine do not say "after the war." Everyone says "after the victory." This is not arrogance or self-delusion; it is a focus on the outcome. Victory is a fact that is not up for discussion. It is an internal conviction in the righteousness of their actions and the correctness of their path. And this faith, which some may call blind, is capable of moving mountains.
The second feeling that emerged for me is a sense of solidarity. People are so grateful to America not only for our assistance but also for our interest. Ordinary people approached us, Americans, on the streets to say "thank you" for the support provided by the USA.
But in reality, we - Americans - should be grateful to Ukrainians. We sacrifice only money and weapons, while you give your lives to defeat those who seek to destroy peace on this planet and enslave nations. The United States and Ukraine share a common goal. However, the contribution of Ukrainians is incomparably greater. Let us finally acknowledge this.
And Ukrainians hardly sleep. Life goes on, and people do business. But due to constant attacks from Russia, they are deprived of nighttime rest. Sleep is disrupted by walks to bomb shelters, where one can rarely lie down.
The trip to Kharkiv left me with a sense of cognitive dissonance. On the one hand, life seems completely normal. It is a purely European city. Here, one building is harmonious and beautiful, while the next one is completely blackened and destroyed. It is challenging to reconcile the pleasant and cozy cafes with the evidence of aggression, death, and destruction nearby. And they warn you not to walk on the grass because there may be landmines. I also noticed that Ukrainians are not waiting idly for money from the West. They are already rebuilding the houses that Russia destroyed six months, a year ago.
Returning to the accusations of American aid embezzlement, during the trip, I heard a phrase: Ukrainians want to build a country that the Heroes deserve. I feel that people simply will not allow everything to return to its pre-war state. Soldiers will return to their loved ones after the war, but things will no longer be the same. If Ukrainians can stop Putin, they will also stop the local "princelets" with their corruption. Ukraine will evolve as a democracy; it must become the America of the European continent, with all the anti-corruption tools inherent to the United States.
Our trip provided answers to all our questions. Assistance will undoubtedly continue, and we will continue to demonstrate to Americans how important and valuable their efforts are for Ukraine. No one can accuse us of naivety anymore, saying, "You understand nothing, you know nothing; this is a war between Russia and America, and Ukraine is just a pawn." We can confidently say that this is absolute nonsense. We have seen everything with our own eyes; we have been there and talked to people. No one is ready to surrender. No Ukrainian is ready to back down.