Zodiac signs to bring about global changes by end of this year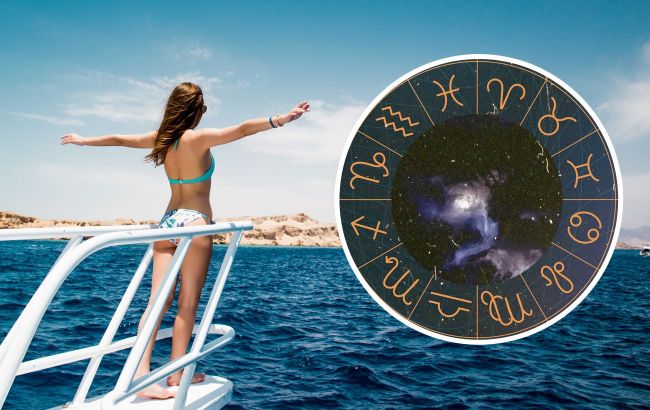 The lives of these Zodiac signs will undergo significant changes by the end of 2023 (Collage: RBC Ukraine)
The horoscope for the last months of 2023 promises significant and serious changes in the lives of several representatives of the zodiac. These changes may affect their careers, work, and personal lives.
Some members of the zodiac can expect incredible surprises as the year comes to a close, according to Spiritualify.
Leo
As the year comes to a close, new doors will open up in your life. To take advantage of these opportunities, you may need to close some old doors in your life. Your internal state and the stage of your self-analysis will play a significant role.
Embarking on a new path in your life, you will discover an inner strength that will drive you to achieve your goals and dreams. Challenges may arise along this journey, but believe that they will be generously rewarded.
Virgo
Your prominent characteristic is a fear of mistakes and failures, which makes you tend to stay in the shadows and avoid excessive interaction. However, by the end of 2023, this approach won't serve you well, and you'll need to become bolder and more open. You will find yourself in the spotlight, which will challenge every aspect of your life.
This may manifest in a change in your career, a shift in your relationship status, or a complete reorientation. It's time to follow your intuition and embrace the risks that await you ahead.
Capricorn
Exciting changes await you until the end of this year. At this stage in your life's journey, you will not only realize your incredible ability to feel and embrace emotions but also uncover the desires of your heart.
In the past, you may have viewed emotions as a weakness to be avoided. However, now you'll have to face pleasant challenges that reveal something extraordinary in your heart. Trust your intuition.
Pisces
Your extraordinary gift of connecting with the energy of the Universe will bring a long-awaited and pivotal moment in your life by the end of 2023. You'll need to stop being a passive observer and take responsibility for your destiny.
Perhaps you'll have to face significant challenges and obstacles, but taking control of events will allow you to stay on top. New goals and the persistence you develop will start contributing to your path to real success in all aspects of life.
Aquarius
You've established a clear schedule and daily routine that has become very convenient. However, the last months of the year will bring exciting changes that will push you out of your comfort zone. You will discover new facets of your personality, and your personal growth will skyrocket.
Use this opportunity to acquire new skills, develop your strengths, and boost your self-confidence. This will significantly impact your career, personal life, and bring not only new experiences but also opportunities.
By the way, we previously wrote about who among the Zodiac signs will find happiness in love by the end of autumn.